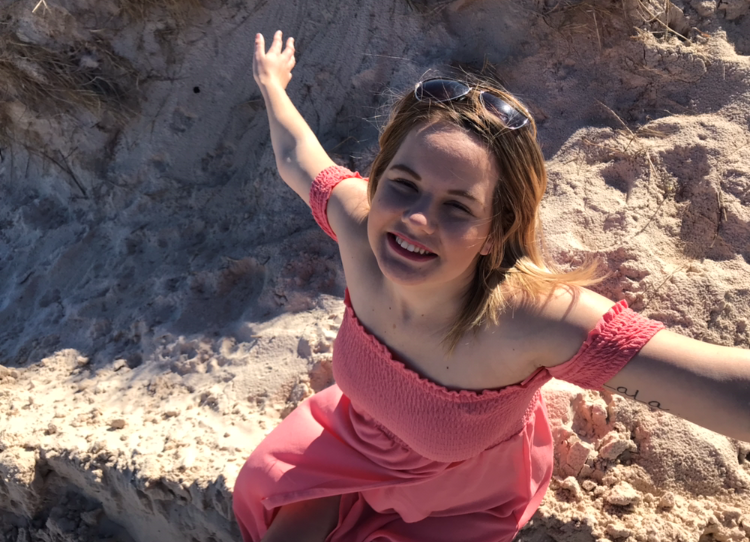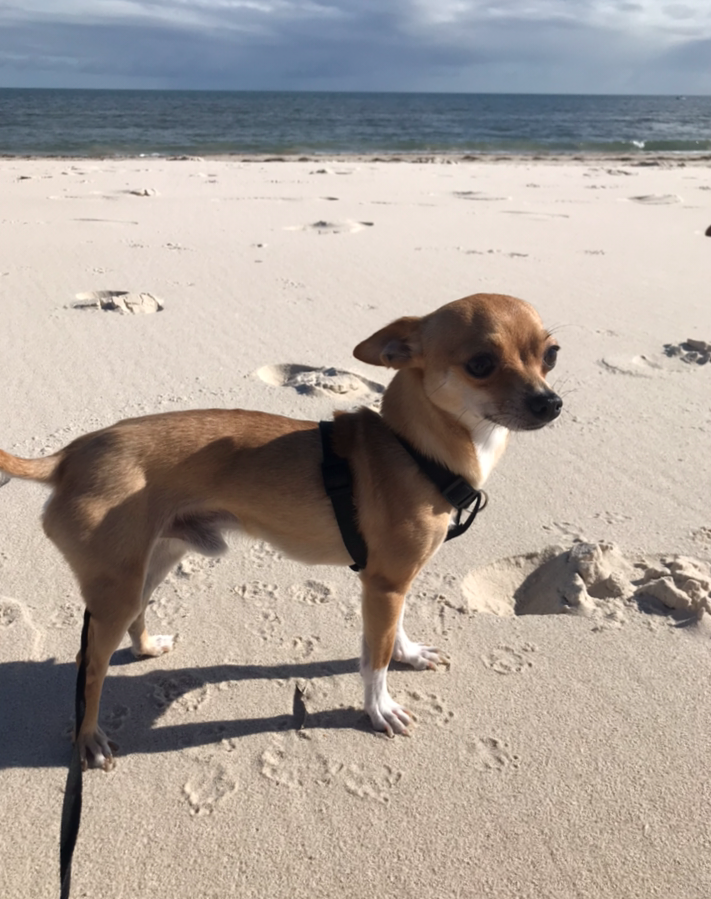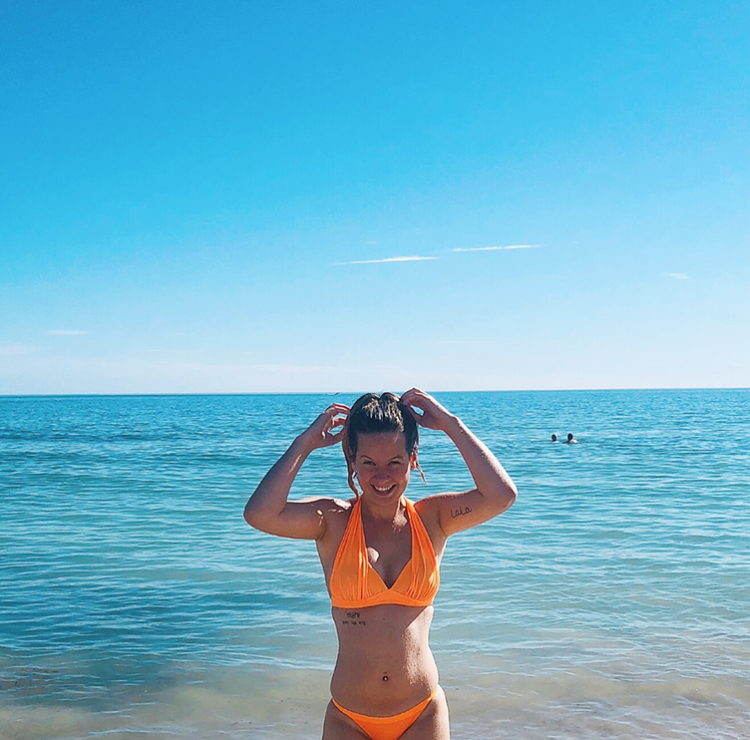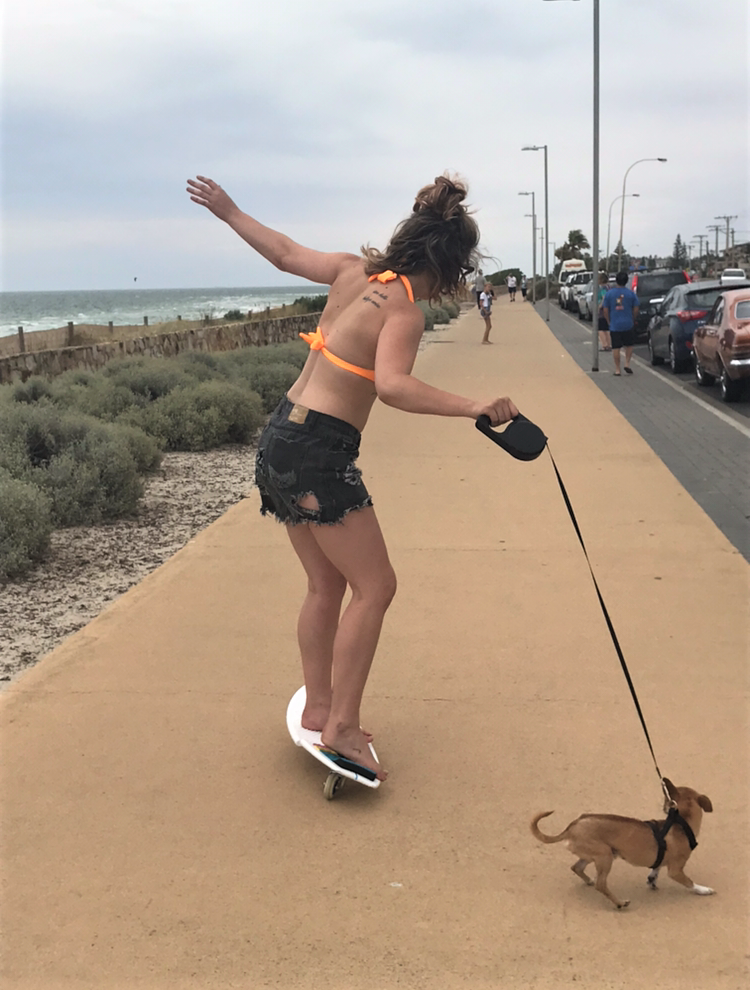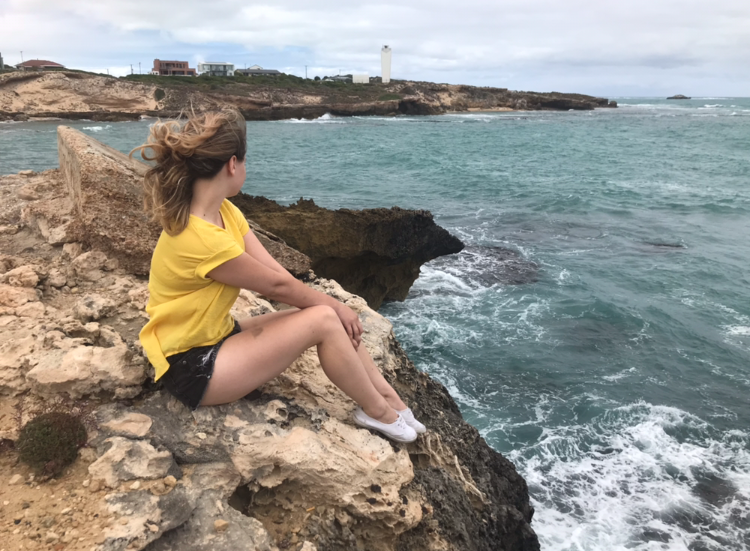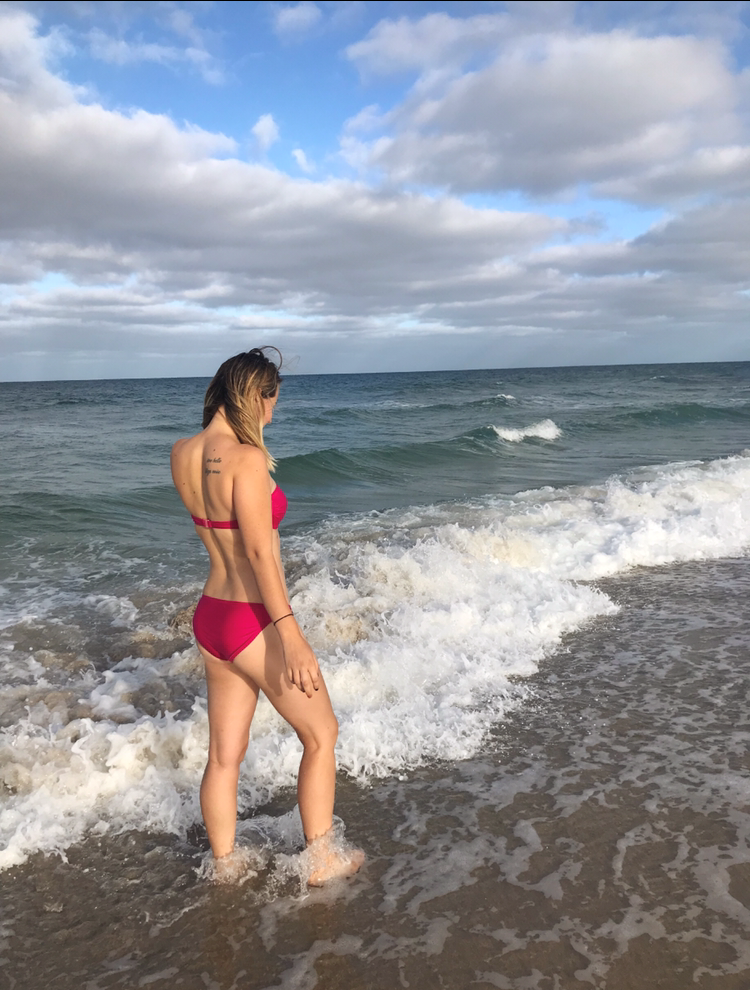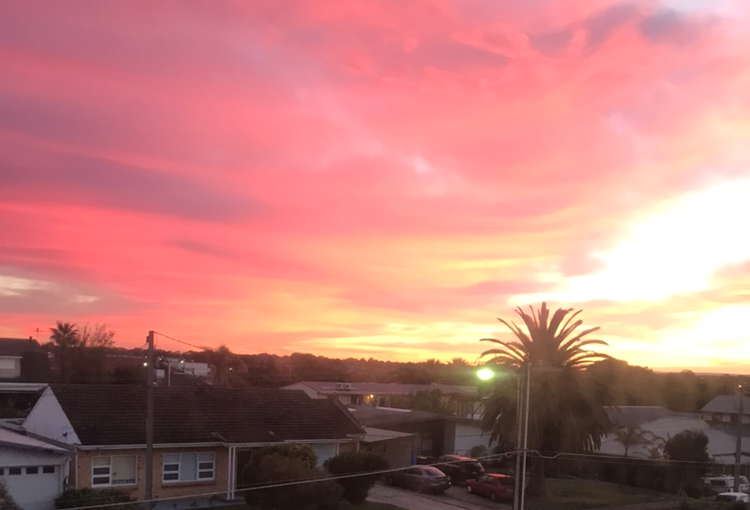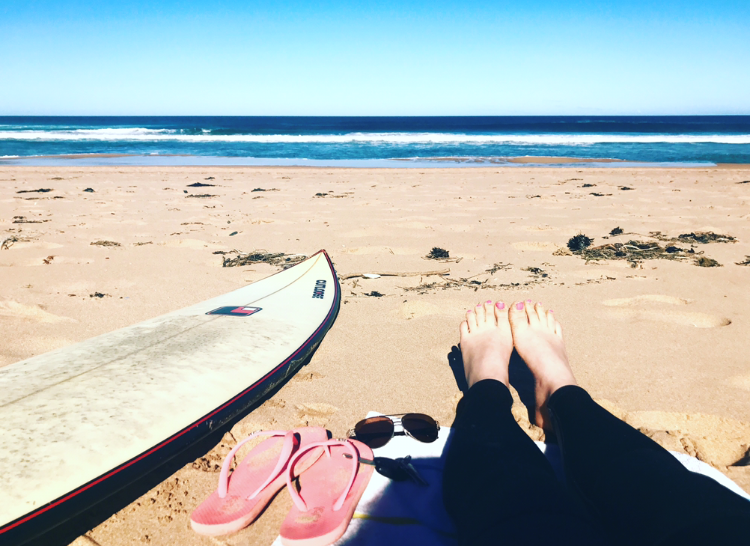 This concept of 'home' has been on my mind a lot lately. As we packed up our beach home in Adelaide and put our belongings in storage I was saddened by the idea of leaving that all behind. There was a sense of the unknown. As much as Josh and I could say to ourselves that we'll be back, the truth is that plans don't always go to plan. There's always a chance we could never return. Living in that unit one minute away from the waves and sand, was easily the happiest time of my life so far. I've never felt so free, so awake, so aware and at peace. I've never felt so…. at home.

After many challenges, including our car breaking down hours before we had planned to sell it, our real estate telling us we couldn't do a kerbside pickup and having to organise someone to take our things to the dump (the day we had to leave). Trying to chase up a spare key we'd given out, and then accidentally bringing the house keys interstate with us and posting them to a friend. A 6am flight where the dog had been booked and paid for but no "registration papers" found and coming close to a missed flight. Let alone what was meant to be a relaxing last few days being turned into us frantically bond cleaning the apartment. I could go on and on because there were a lot of things that went wrong in the days leading up to the move. But somehow by that Thursday morning we had made it to Queensland with all our luggage, the dog and the 2 of us. With the help of our wonderful friends we had managed to solve all those problems and fingers crossed we'll be getting our full bond back from the lease.

The pure kindness that was shown by all our friends in Adelaide made the whole leaving experience even harder. Adelaide was the place I had chosen to call my home. No one will understand it like I will and it will always be special to me. It was the place where I first felt purely free, where I learnt how to really forgive other people, and where I found out who I was.

Growing up, there was a lot of pressure on me, a lot of which I had placed on myself by trying to please other people. But the people who I was working so hard to please were never content. Perhaps this was simply a reflection on my own self expectations and how I was never truly pleased about my own actions. Either way I felt chained down by my past actions, my mistakes and my pride. I wanted to travel and explore and make memories but I never had freedom to do it while I was growing up. When I finally graduated school and moved out of home I started to explore. With limited finances I figured I'd start with Australia, then I'd take on the world. And Adelaide was the very first place I went. It was during that holiday 4 years ago that I realised how toxic my relationships were, how toxic I was being to myself and how I wasn't truly being 'me'. I almost cancelled my return flight home and stayed. But I had loose strings back in Queensland and I decided I would go home, fix them and then make a plan to move interstate.
God had different plans for me because… I met a guy. I had decided I'd stay one more semester of university and go at the end of the year. It made the most sense due to my scholarship requirements. I figured it would give me time to prepare for the move. But this crazy guy comes backflipping into the library (literally) and changed my whole world. We got along quickly and after knowing each other for a week we were pulling all nighters in the uni library just talking and talking. People would often ask us how we had so much to talk about and never lost interest. But that was just us. He swept me off my feet and then he brought me back into reality. We had our first fight, our first kiss, our first date etc. etc. and as time passed I realised how healthy the relationship was. I still wanted to go to Adelaide for myself, but I also wanted to stay in Queensland for him. I thought I had to choose, but as it turned out all I had to do was wait. This guy was too good to give up. What was a couple years felt like a couple months and we were soon engaged and planning a wedding. This was when I suggested we take a holiday to Adelaide because we had agreed to move from Queensland, but Josh wasn't sold on Adelaide. The minute we landed he loved it. I took him out to see the city, the river, the mall and everything I had loved. And he loved it too, I thank God for that!
Relieved and excited we planned to get married, stay another half year and then move. And that's exactly what we did. And for 2 years we have been in Adelaide and we created for ourselves new friends, new habits and a brand new sense of peace. We made ourselves a home.
When we fell pregnant we made a hard decision. All our family was back in Queensland and we talked about moving back. We couldn't settle on the idea of leaving the past 2 years behind us completely, so we decided to move back for the birth and to stay for Christmas, with the plan to then move back to Adelaide. However with the uncertainty of how parenthood will affect us, we don't truly know our plans for the future. Uncertainty is hard. And for me, flying back lead me into a whirlpool of past emotions. Being in a new place it was easy to become a new person, to change and grow through prayer and discipleship. But when I went back to the place where I had felt trapped, manipulated and controlled, bullied, hit and abused then could I maintain this new me… there?
And this idea of "home" kept circulating through my mind. Whether its me or the crazy hormones being pumped through my pregnant self I felt overwhelmed and I cried… like I'd never cried before. I went outside to see my new surroundings of bush, trees, cows and chickens. This place is what a lot of people like, but I just thought "where's my beach gone". Josh arrived the next day and saw that I was already struggling and he just whispered "I'm here, you got me" and that's when it clicked, and I realised something.
You can create 'home' where you can find love. My heart wants to be in Adelaide but my heart also wants other things. It wants my baby to be safe and happy and cared for. The love I have for this little baby girl is so insane that I want what's best for her even if it's not what I want. I started shifting my focus from a selfish position of wanting Adelaide, to a position of knowing that our baby girl will be loved and cherished and surrounded by so much love from our huge, crazy, awesome families. What a beautiful entrance into life. And whether we do end up back in Adelaide (which I hope we do) or somewhere on the other side of the world... I know this: home is where you can find love. Home is where I have Josh, where I have my baby girl and where we can find love and support from family or friends. It's not in a certain house or a certain city. It can be wherever you make it.

I hope everyone gets to experience such a sense of freedom and peace as I have found in Adelaide and living by the beach there. But above that, I hope that you will all find love, whether it be family, friends, mentors or your spouse. Find a love that you can call your own, then you will find your home.
Thanks for reading,
Xx