What's better than a dessert you can make with 2 ingredients? One that takes less than 10 minutes to make. And that's this.
All it takes is melted choc chips and rice bubbles.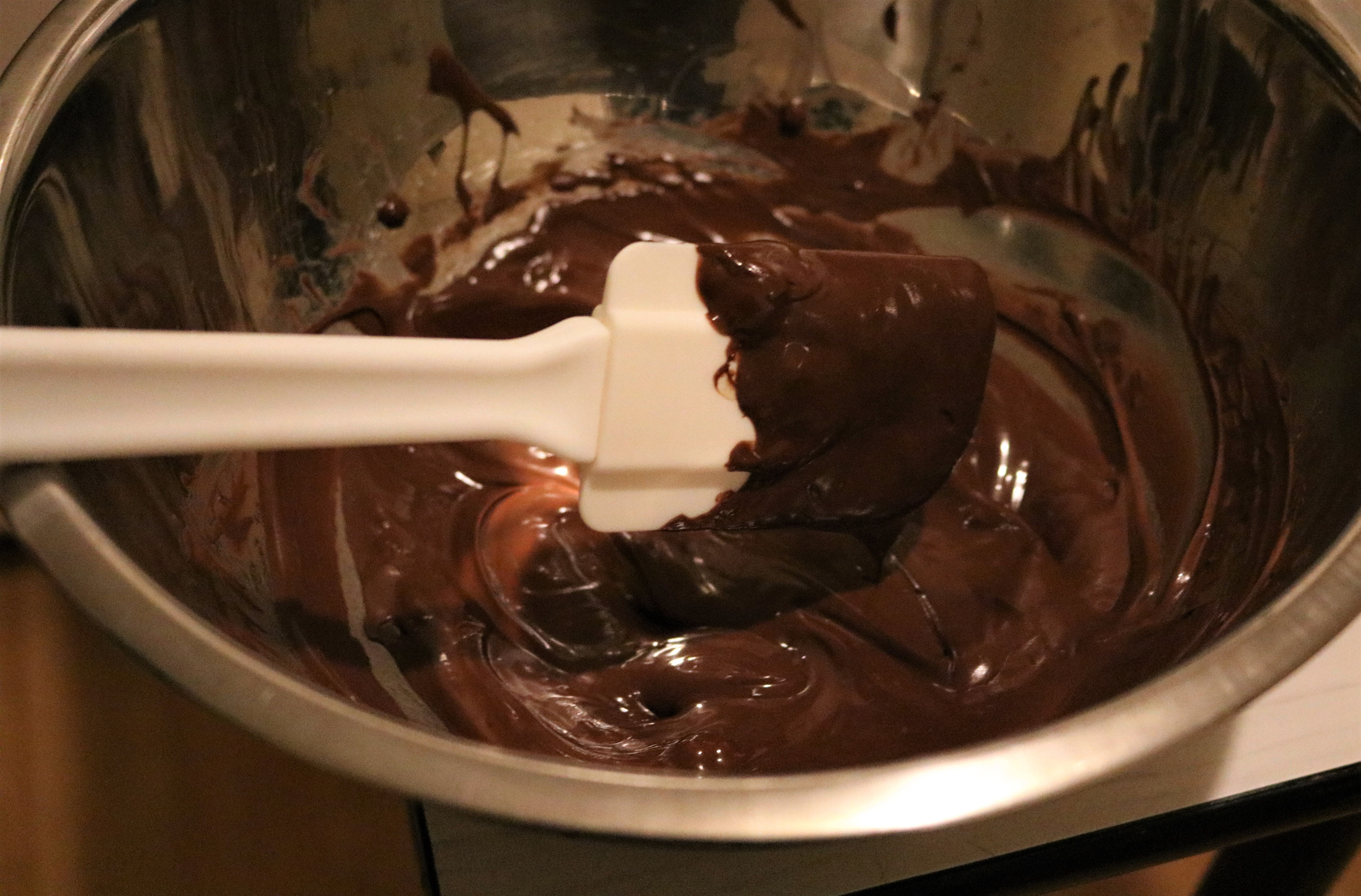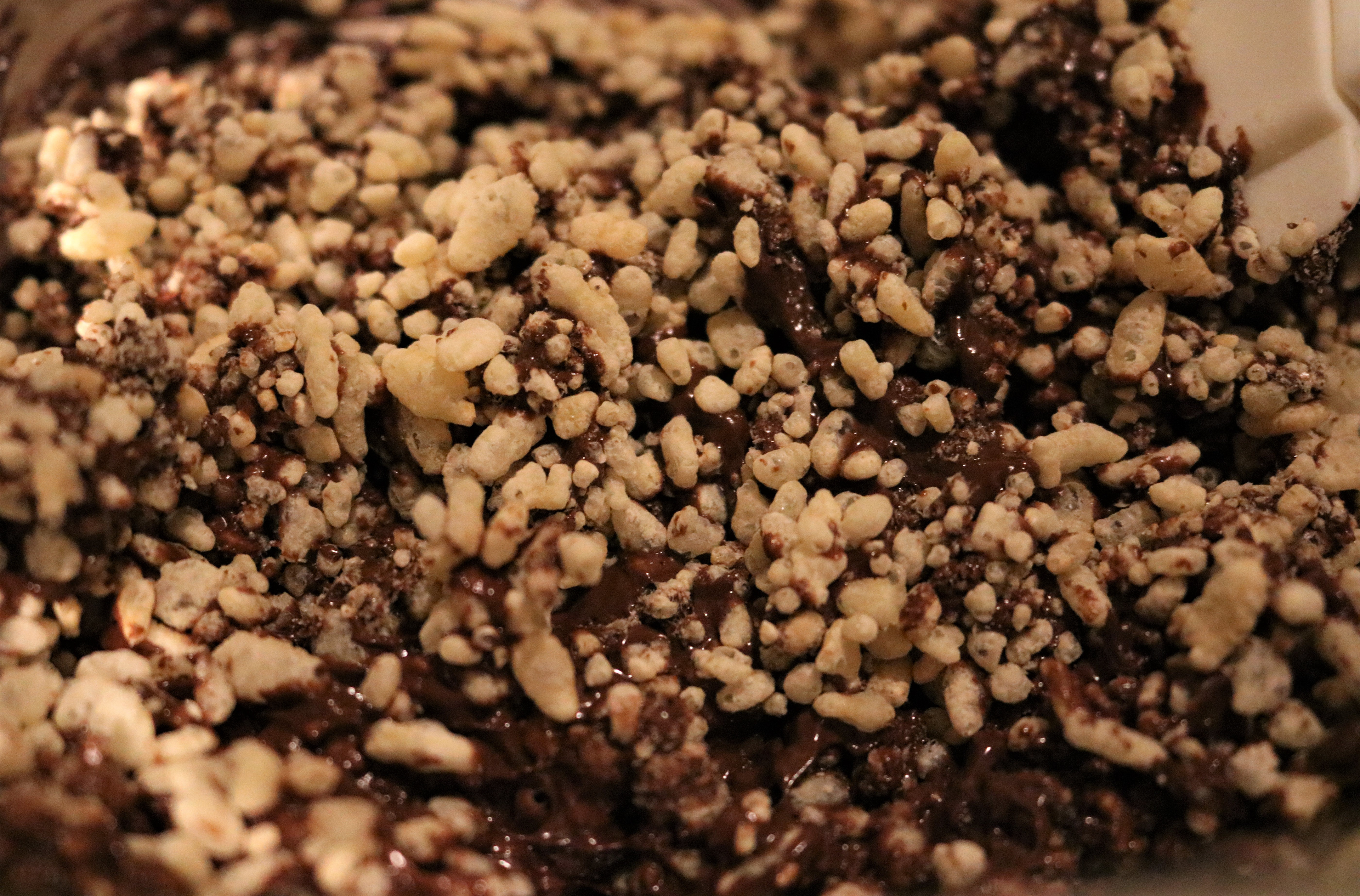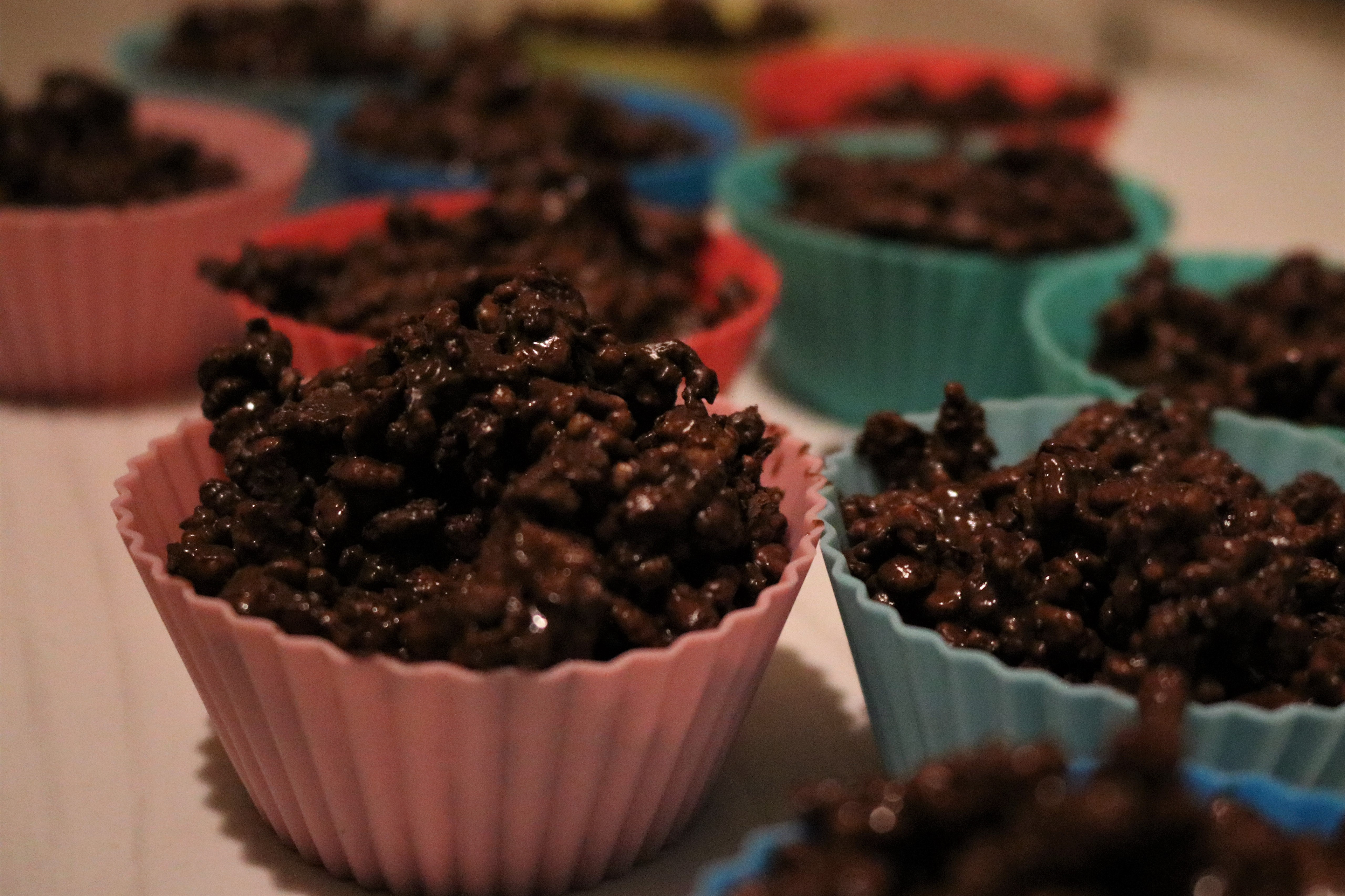 Simply melt your desired amount of chocolate. It goes a long way. I used 100g and made 10. You can melt it in a bowl over simmering water on the stove or in the microwave. But keep in mind that its easier to burn chocolate in the microwave so don't over do it.
Then while it's still hot stir in your rice bubbles until they're all coated. Then add a little more. Keep doing this until the chocolate is only thinly on the rice bubbles.
Spoon into cupcake holders and refrigerate for 2 minutes, just for the chocolate to harden. 
Then they're ready! You're left with a crispy chocolate dessert. 

If you love coconut as much as I do you can add shredded coconut or sprinkle over the top at the end. And as always... strawberries make a great garnish.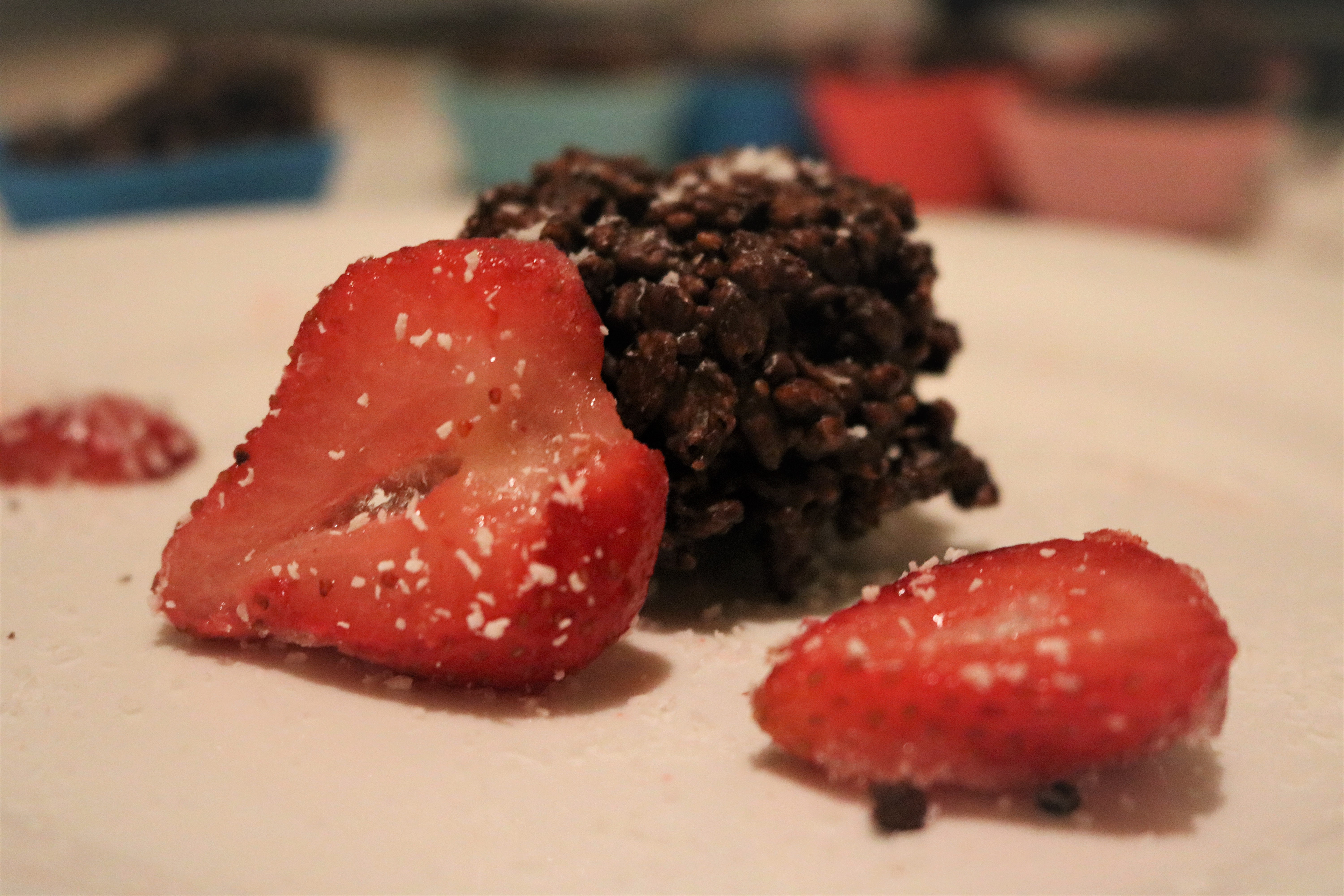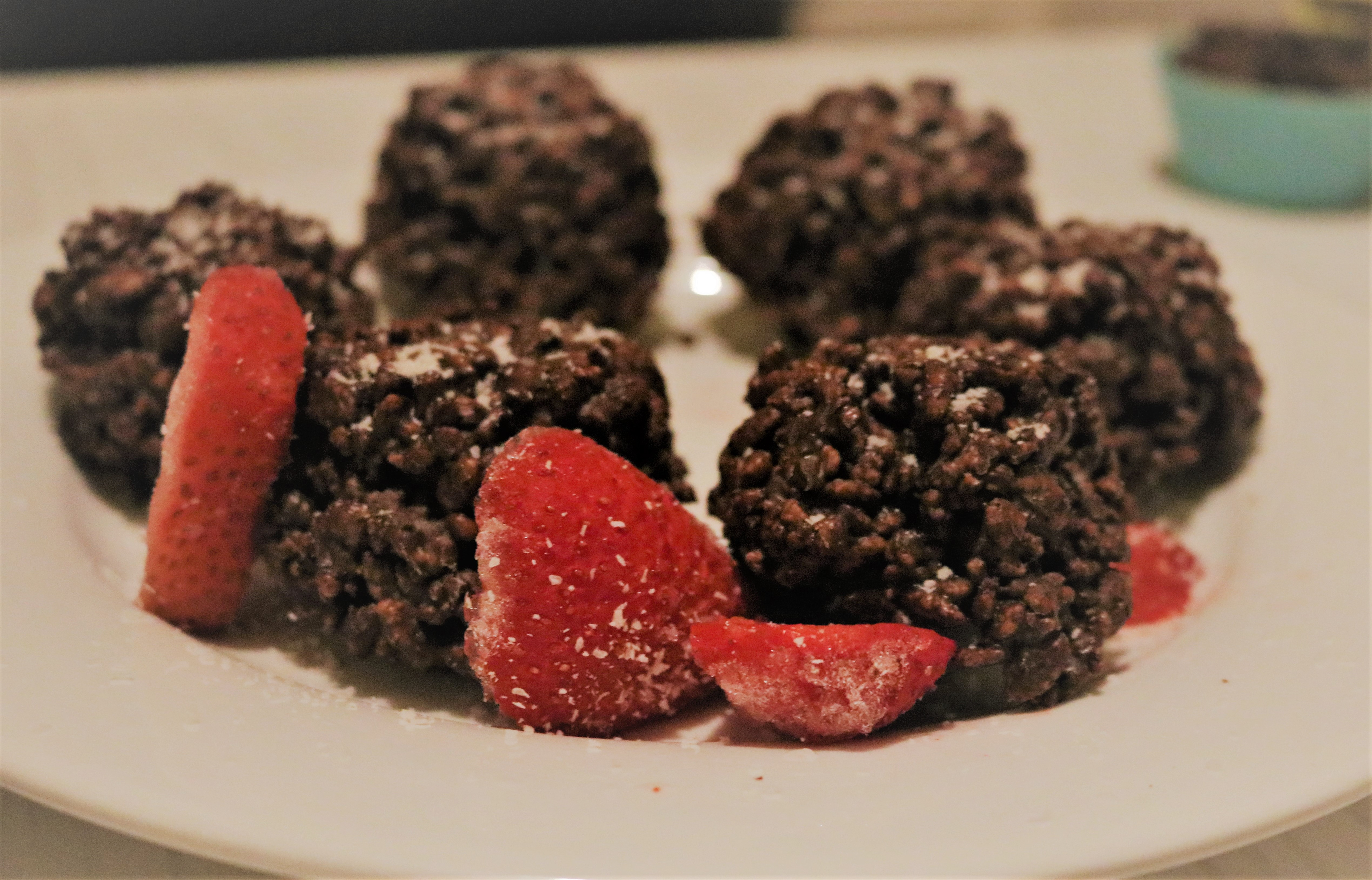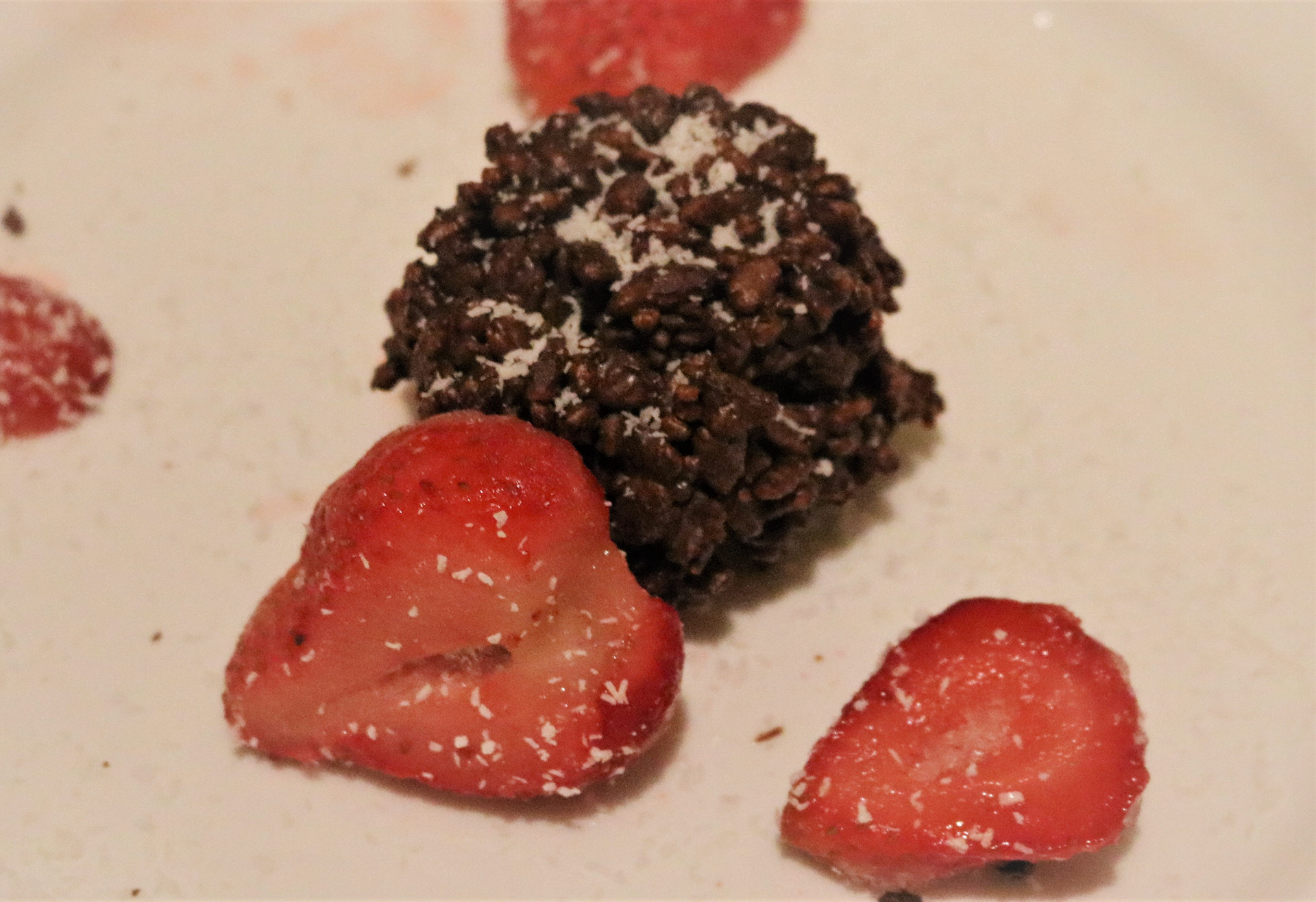 Now eat them, enjoy them and share them. xx