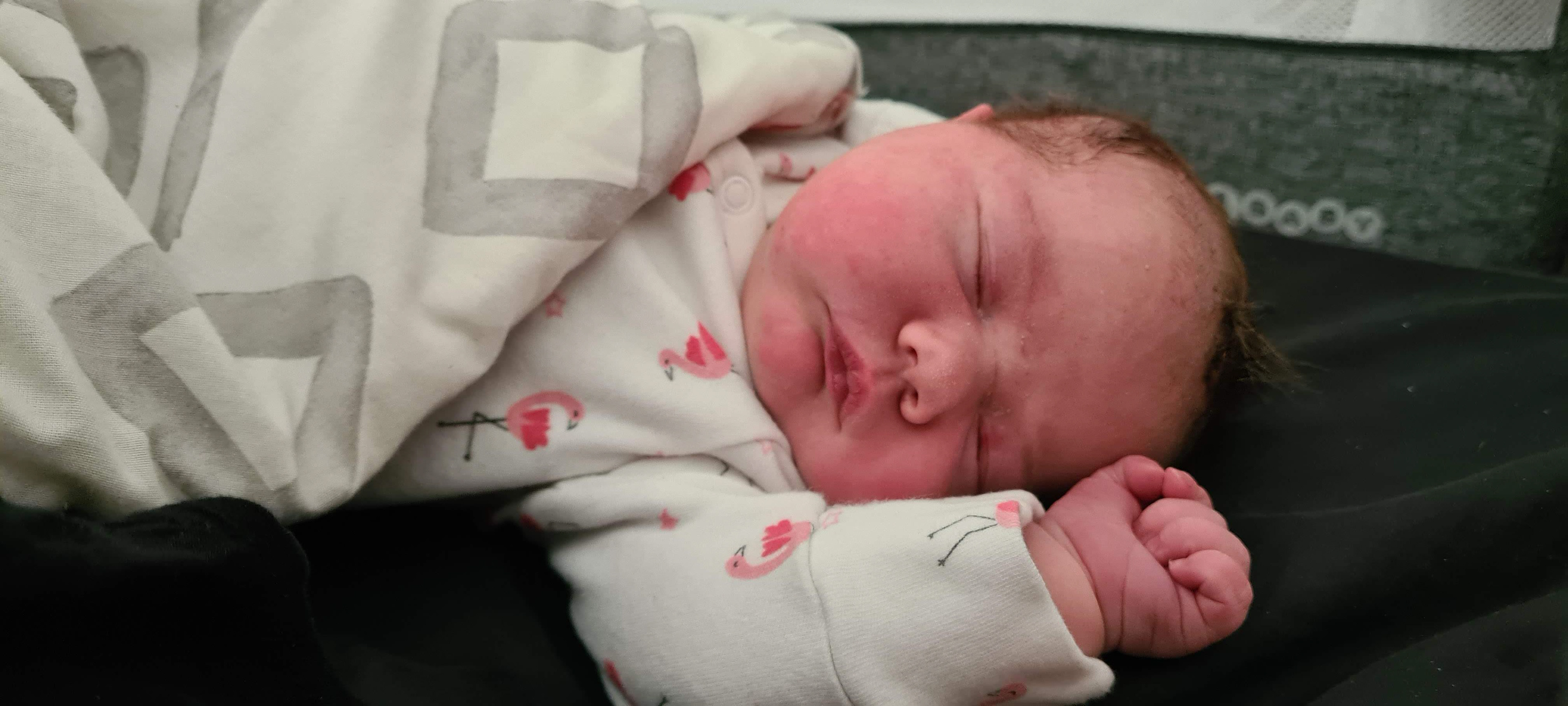 This is a beautiful story, of healing, powerful pain and the finding of new strength. 
Two years ago I sat vulnerable on this same blog platform and poured my heart out as I told you all the story of Elle's birth. Elle's birth was traumatic. But I'm glad I wrote it down as the response was amazing. I wanted these stories for myself, but decided to share Elle's to educate and inform people on the realities of certain stories. All too often we see a mother with her baby grinning and the update "mum and bub are doing well". The truth is that you never know what's behind the scenes.
Well I'm here now 2 years on, baby number 2 sleeping gently beside me… to share a different message, and a vastly different birth story. Birth can be beautiful, natural, powerful, painful YES… but a complete and utter miracle. I have given birth twice, both times naturally… 2 entirely different experiences. You can read about Elle's birth on this blog. If you haven't read it yet, let me quickly summarise by saying I didn't know my midwifery team, there was a lot of unfair intervention, I was induced chemically and forced onto my back for delivery. The gas was taken off me at the end and I was given 1 minute to push, I had pre-eclampsia, Elle passed meconium in the womb and I was in danger of going into a seizure.. I was scared, thought I was dying and utterly unprepared - and for those final stages - I had no relief, I. felt. everything. Elle wasn't breathing when she came out and I got a really quick cuddle before being taken to get my 3C tear stitched up.
My first experience became the reference for discussion around what I wanted for this labour. It took a lot of thought and a LOT of prayer to decide to give birth vaginally again - and without an epidural. Given my experiences with Elle, I had the option to be induced from 37 weeks, or to elect a C-section. But I had heard about 'healing birth's' which is basically the idea that you can have a totally redeeming labour which heals you from the trauma of your prior experience. I wanted that.
The biggest thing about the first time around, was I didn't get pre-labour. One minute I was asleep, and the next minute I was in full on, active labour. Less than 3 hours later, Elle was here. People wish for a short labour, but mine was unprepared and so full on. So this time around I prayed specifically for a 6-8 hour labour. Well in the end, my active labour was even quicker, at 2 hours and 15 minutes. But all up I had a 7 hour labour, that's counting from when the contractions were constant and consistent.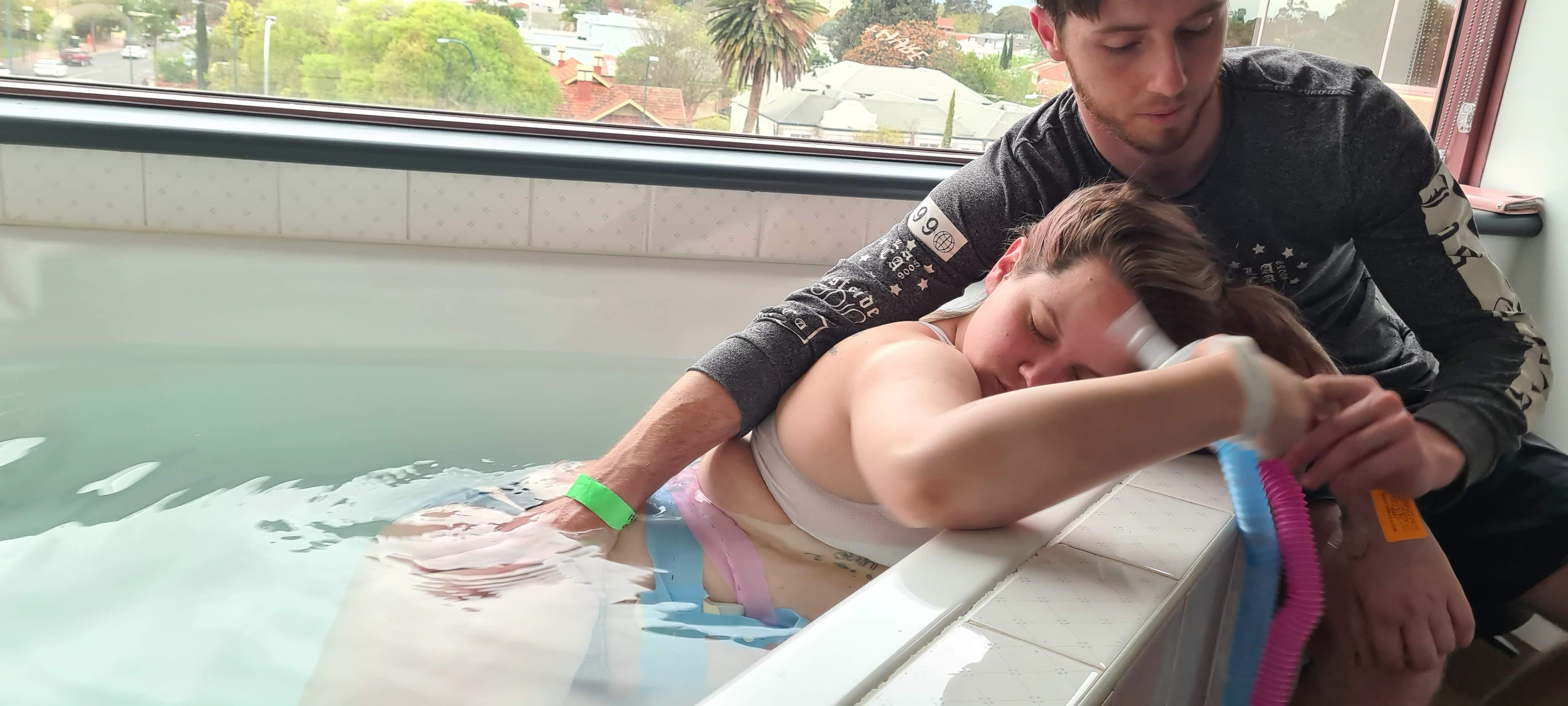 It was Wednesday night, I was 40 weeks and 3 days when I started having steady contractions. We had been hoping I'd go into labour by Thursday because then I'd have my midwife who I'd had multiple discussions with about my birth wishes and we'd formed a plan together. I was excited when contractions started and we thought 'this is it!'. But we waited at home for them to get more intense and put a movie on, I fell asleep and they stopped. I woke at 3am annoyed at myself for not persisting in staying active. So I woke Josh up and asked him to pump up my exercise ball - which he did. I then bounced on the ball, put a movie on - and straightened my hair (coz… you know, ya gotta have good hair for labour??!) the contractions started back up! But I actually then went back to sleep… coz I was really tired and the movie which Josh put on for me was very boring (it was about lion's who lived with people). They stopped again. At 6am I woke up, had a light breakfast and honestly was just determined, so I got moving and again the contractions started back up. 
We had an appointment at the hospital that morning already booked and so off we went at 8am to the hospital. We then had multiple conversations with my midwife. After learning all the information regarding all our different options - I decided to accept her offer to break my waters. Ideally I wanted to wait for it to happen  spontaneously, but the huge consideration was that if I laboured that day I could have my midwife with me. My midwife, Emma was expecting a bub of her own and going on maternity leave the next day. We talked back and forth again but I felt very confident and at peace with my decision.  This means my labour was induced. I had been scared of this word for so long because of what eventuated with Elle's induction. But no chemicals were involved this time, and it did seem I was already in the very early stages of labour. Emma was an advocate for my wishes. She was completely behind me and so supportive. She educated me but let me say yes or no and 100% respected me.
After I had my waters broken, Josh and I went for a walk around the hospital, out to the park and then back up to our room via the cafe. The lady at the cafe asked when I was due, I told her 'last Sunday' she laughed and asked 'how much longer do you think you have?' she was gobsmacked when I told her my waters broke about an hour ago.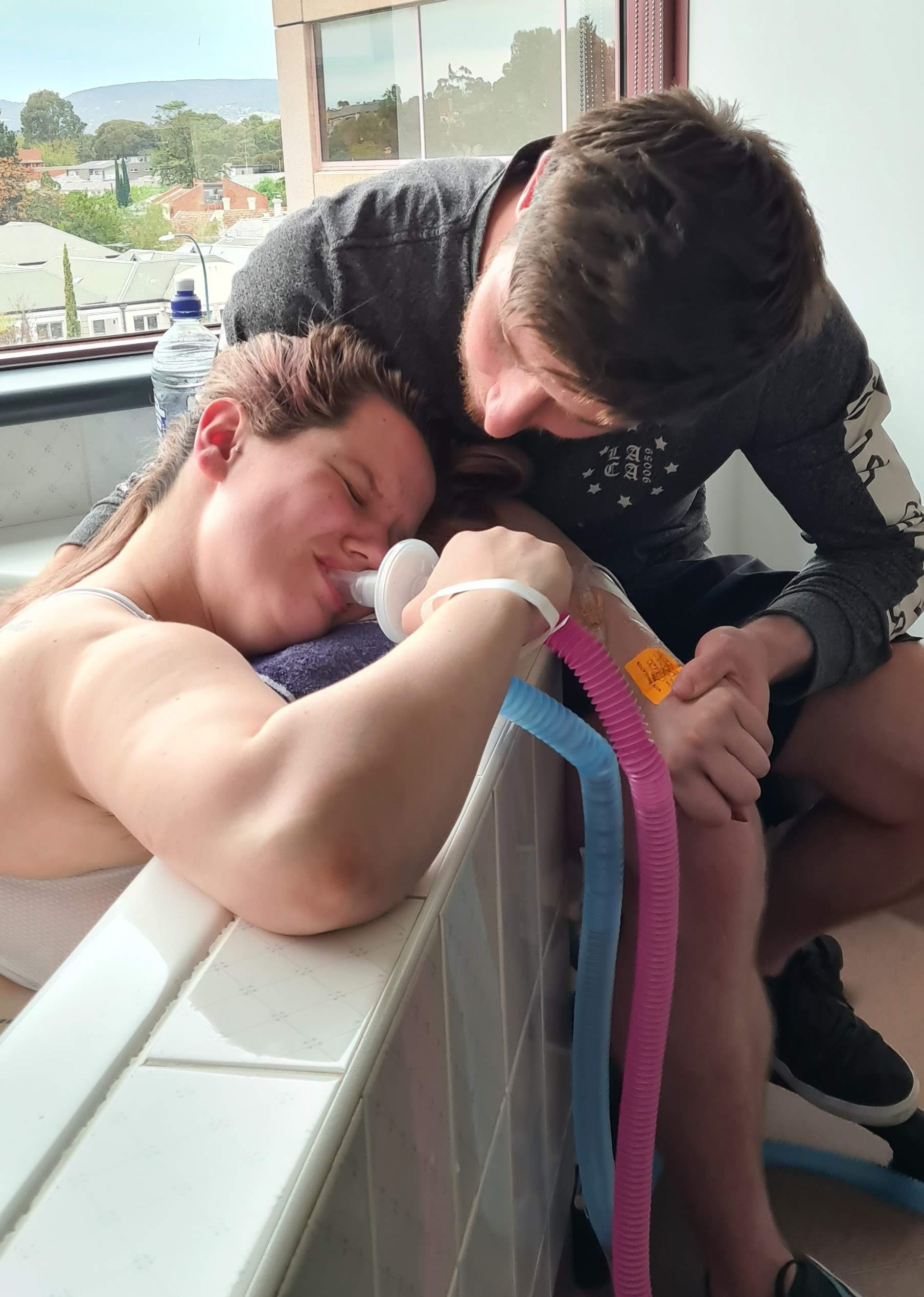 From there I got on the exercise ball and the contractions got stronger and stronger. I got Josh to attach the TENS machine we hired (my biggest tip for labour - get a TENS machine. The thing was AMAZING) and we tested it to get it to the right settings. We did this for about half an hour, and then I moved back onto the bed for 20 minutes while they ran the bath. It was a big deal being allowed in the bath, because of my history with Elle and the complications I had with her, specifically her shoulder getting stuck. But from the moment I met my midwife I had expressed how badly I wanted to experience a water labour, and she had consulted with her supervisors and I'd signed a release allowing me to labour in the water contrary to policy recommendations. Because I was induced, it wasn't just my midwife's choice, and it laid with the obstetrician to let me in. Emma was a huge advocate for me, and they made an exception for me, with a good faith agreement that if for any reason I was asked to get out, that I would, without argument. I was just so grateful they were letting me in and had so much faith in a good labour and birth, that I wasn't worried.
Well I got in the bath and I had the gas, and Josh massaging me and pushing on some key pressure points. I had my midwife, my student midwife and the midwife that would be filling in for Emma after she went on leave. The team was incredible. They all knew my goals and wishes, it was so gentle and they were all so encouraging. As the contractions built in intensity I asked Emma for a fentanyl shot. It was something we had discussed as being a fairly new pain relief at the hospital, but really effective and no where near as damaging as an epidural. I was a little out  of it from the contractions and the gas. But I remember hearing her tell Josh that it'd be 15 minutes to set it up and for it to take effect, and that the best form of pain relief would be to deliver the baby. 
At this same time I was telling my team that my body was wanting to push, and also telling Emma that I had the right to ask for fentanyl and so please could she give it to me. Josh then put into perspective that by the time they could have it ready, I could be holding my baby. When I understood this, I got a surge of strength. I can't really explain the feeling, but I just remembered everything I'd been fighting for in the lead up. That I wanted the natural water birth, that I didn't want the epidural or fentanyl, that I wanted to birth on all fours, that I wanted an empowering birth. It was one of those "okay, let's do this" moments. Emma did however respect my request and sent someone off to prepare the shot - I ended up rejecting it in the end. 
I told the team I would have 3 more contractions in the bath and then asked Josh to be ready to reattach the TENS machine. After the third one, I rushed over the the bed, Josh dried me off and attached it and on came the next contraction. I don't know how many more I had after that but it wasn't long and they were coaching me to push. Emma reminded me to get on all fours as per my plan and I did so. Pushing with the contractions was a totally new experience… it felt so natural, and so right. I don't know the exact number, but about 5 pushes and she was here. I felt the ring of fire, it hurt so bad, but in a way it was power. It was the last sting before I met my baby girl. Josh told me she had black hair, one more push after that and she was on my chest. 
This time we were able to wait until it stopped pulsing to cut the cord, we were able to rub the moisture into her skin, I birthed the placenta without much fuss. The doctors came in, I had a minor tear which they quickly were able to stitch up. Poppy latched first try and we had a little feed and then Josh had a cuddle while I showered (best shower ever). Within 20 minutes of giving birth I was clean, refreshed, stitched up and feeding my baby girl. I cannot express to you how different my experience was from my first labour. And how completely grateful I was for Josh, for my birthing team, and to everyone who prayed for us, advocated for us and made me realise my strength.

A few hours later, we walked out with Poppy and went home together that night. We were home by Elle's bed time, but we did keep her up a little later to introduce her to her baby sister - so that it wouldn't come as a shock in the morning.

The next morning we went out together for a coffee, and took Elle to the playground. Given my first experience I was amazed at how good my body felt, about the fact that I was home the same day, and how I could walk so easily. We spent the next days in our PJs, snuggling and getting to know each other. Elle adores her little sister and loves to bring her a blanket and a teddy. Poppy latches perfectly, sleeps soundly and is honestly a dream baby. We have been so blessed by people bringing us meals and coming to visit us, including some of our families who have (or are) flying down from Qld to visit us.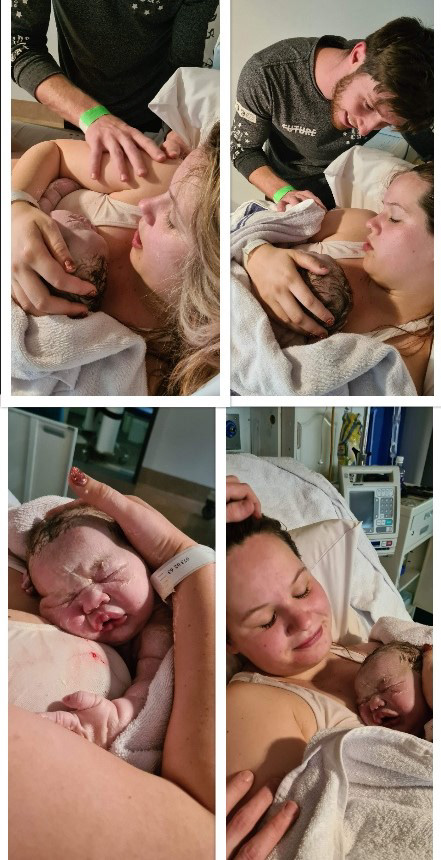 And that is the beautiful, powerful and miraculous birth story of our littlest sweetheart - Penelope L'eau. She was born at 3:36pm, 17th September 2020. Weighing 4.26kg. 
The labour and birth was everything we had prayed for - and Poppy is more than we could have ever dreamt of.

Thanks for reading
Xx