You're pregnant?! That's great! Well I have some good news and some bad news. The good news is you don't have to give up your style. The bad news is you will need to make some compromises and changes.
My rule for pregnancy is to have one feature thing. Don't add too much to your outfit. Whether it's a plain dress with colourful earings. Don't over do it. Because for the next 9 months your bump will take all the attention whether you mean it to or not.
Comfort will take a front seat. I remember one day when I was 16 weeks pregnant I tried wearing something around my waist, as it wasn't so big then... but my body disagreed and I actually threw up (sorry for the TMI). Point is you may not be able to wear high waisted jeans anymore, or waist belts... but you can still be you. Either above or below the bump.
Think fitted, think tight, think black.
For me, my thighs grew when I got pregnant, so my challenge was to accentuate my bump while drawing attention away from my thighs. For me I did this by wearing something tight at the top and flowy down the bottom, idealy in a front wrap style, that way it wasn't too far out. Or by wearing something fitted but letting it frill out at the bottom to hide the full shape of my thighs. Everyone will have their own struggle but you can use fashion to show what you want shown and hide what you want hidden.
For me another huge rule is to have some kind of gap seperating your boobs from your bump. You want to shape the clothes around your body rather than letting it all morf into one big blob.
You can also go for something really colourful and flowy, but I'd suggest adding a jacket or else it takes too much away. Think about one feature. You don't want too much crowding your overall look.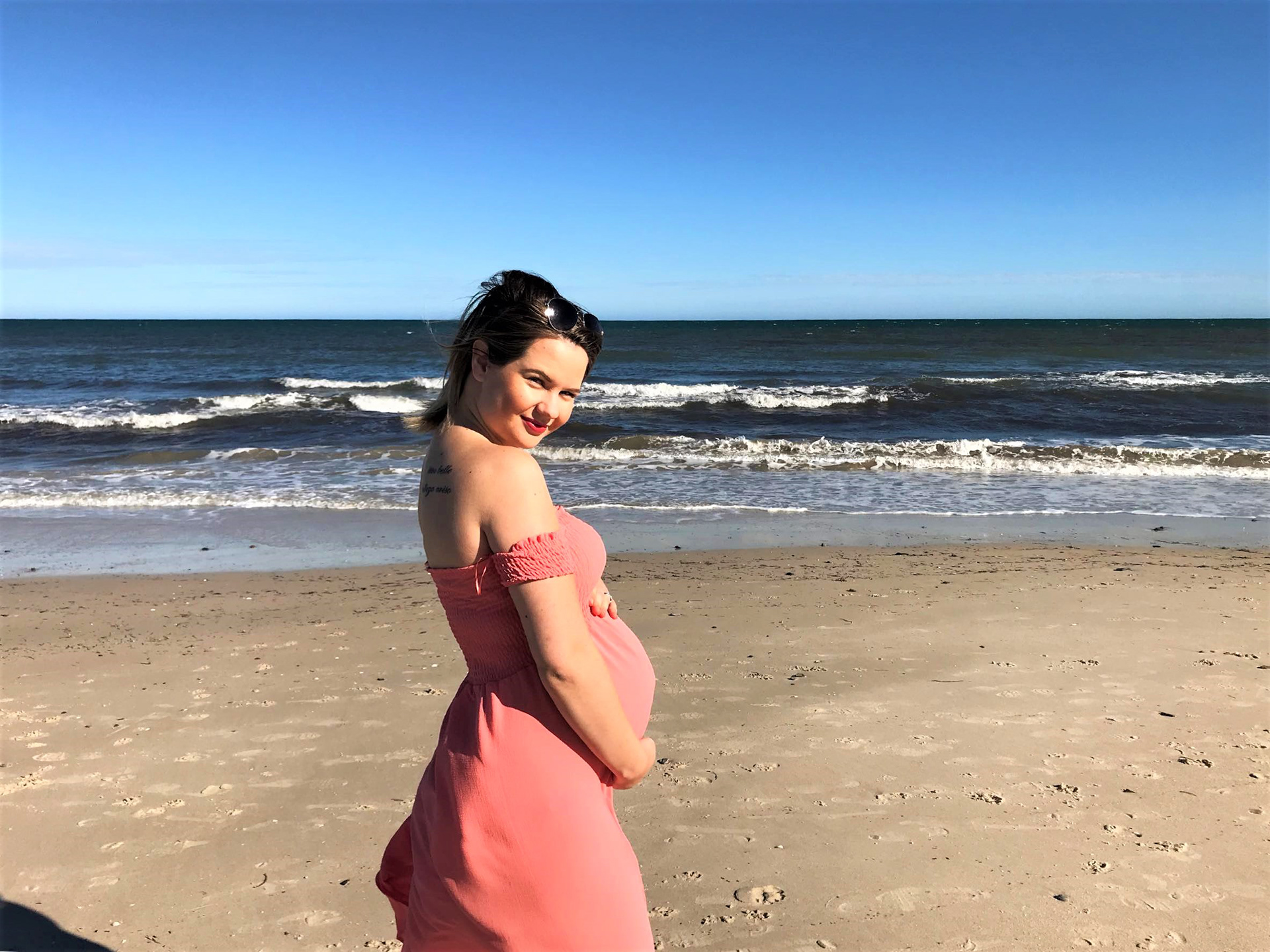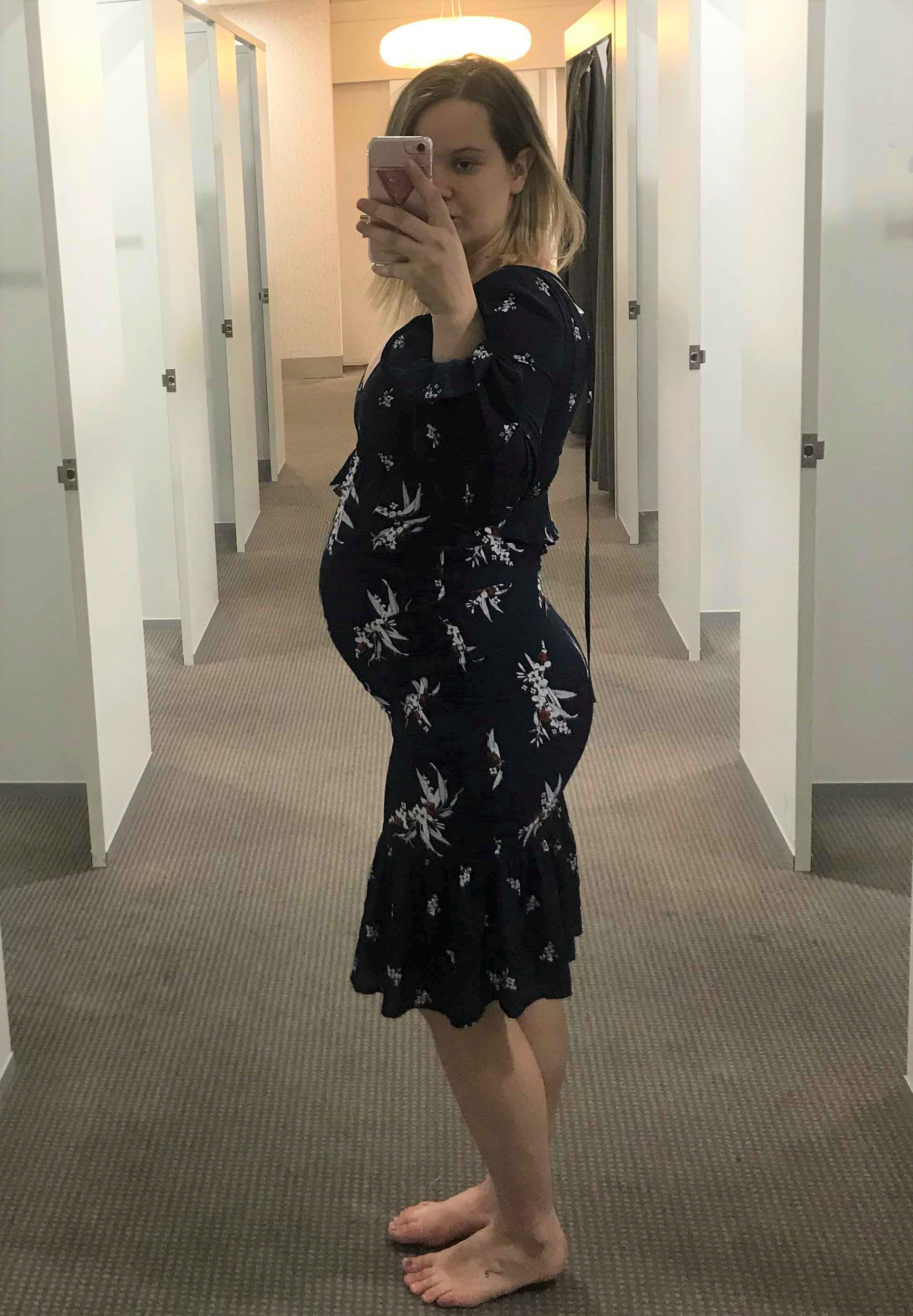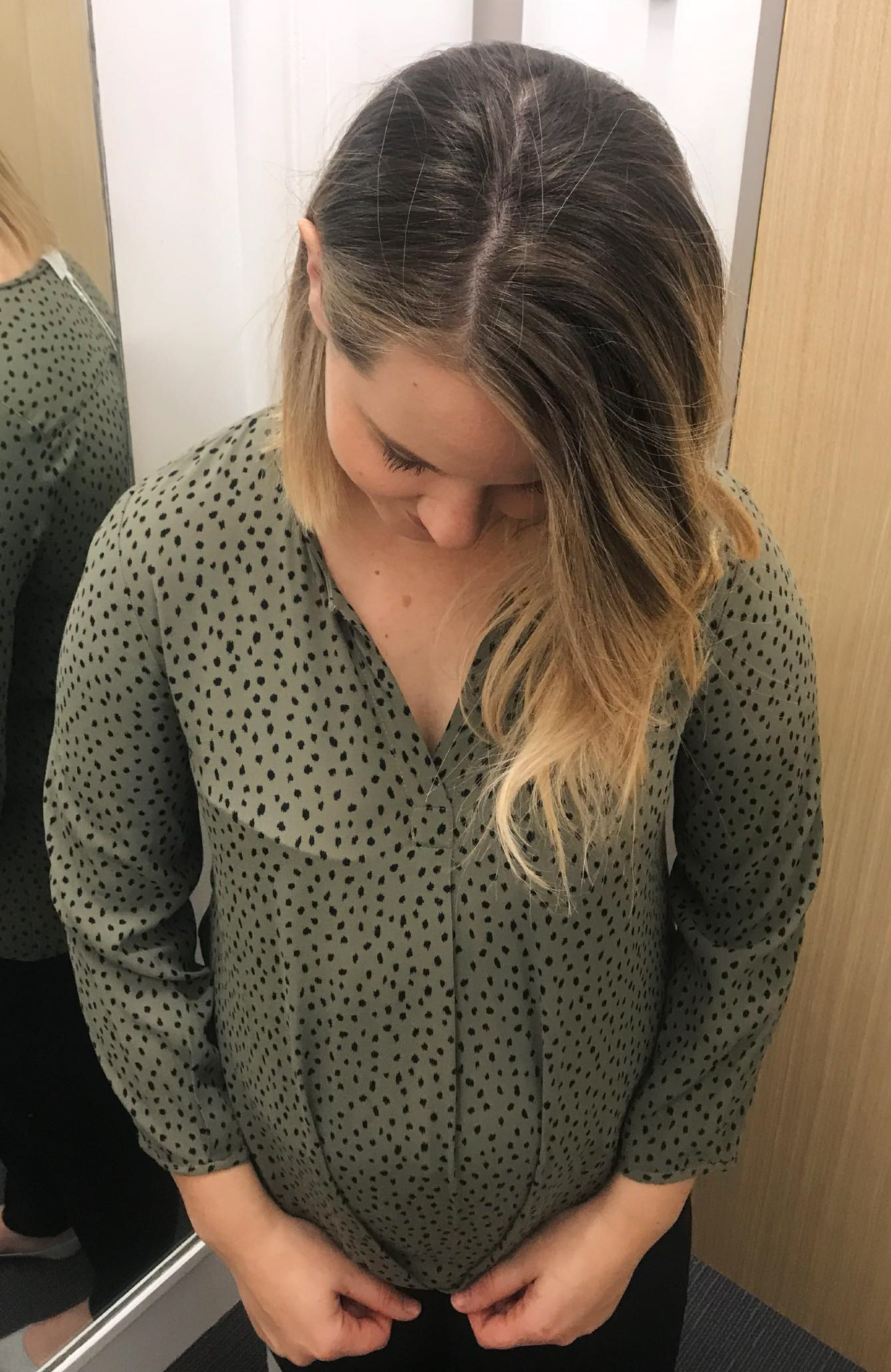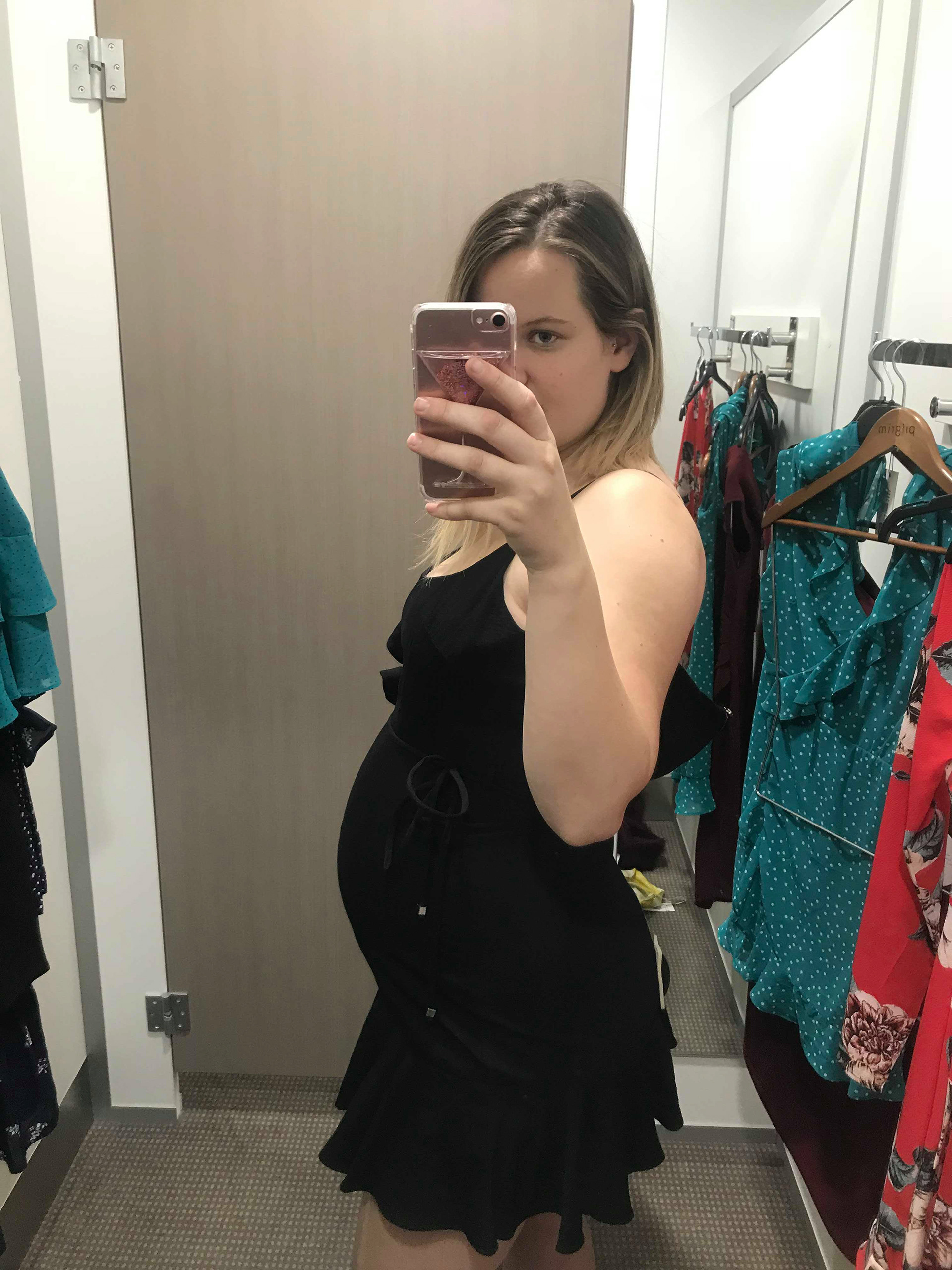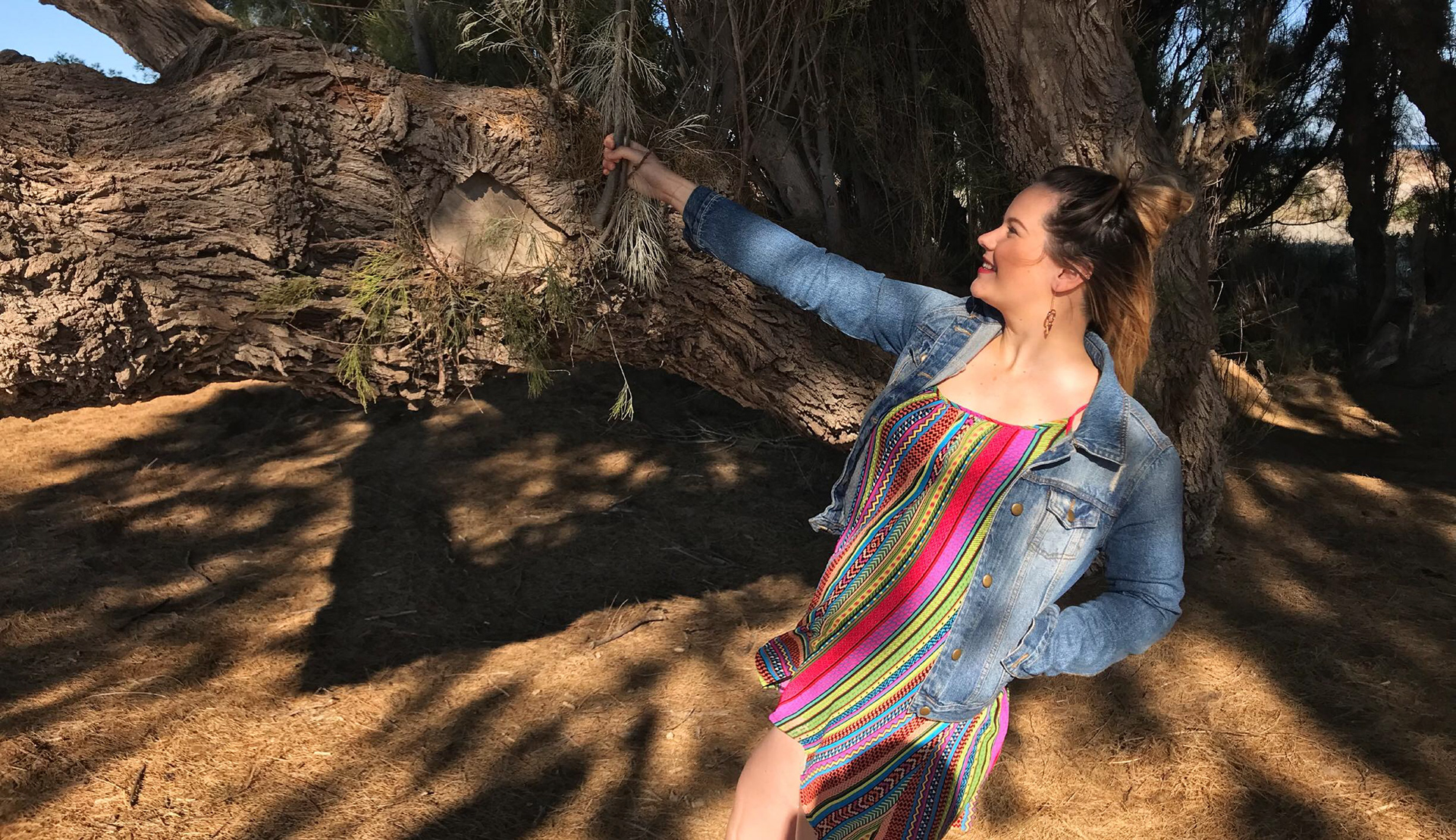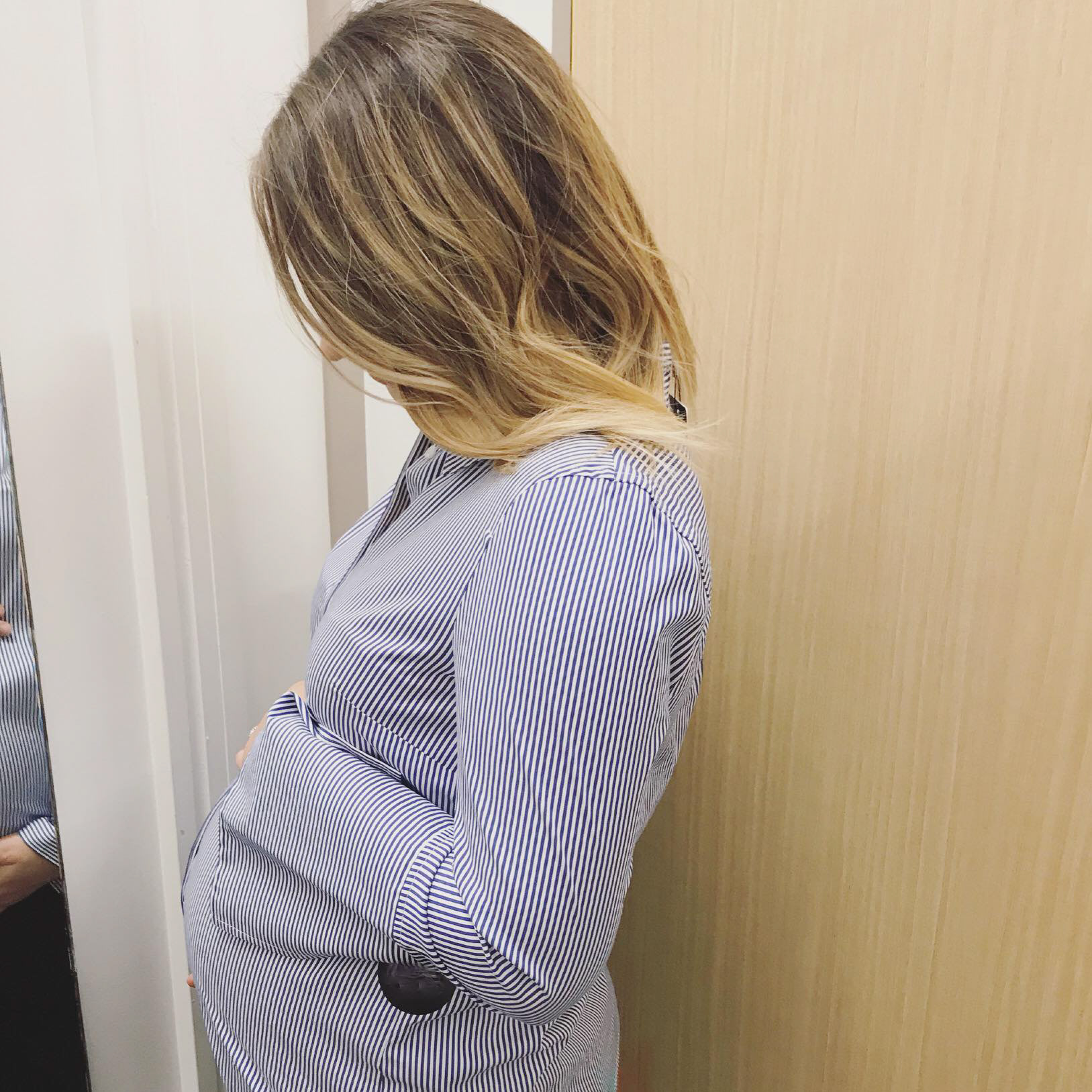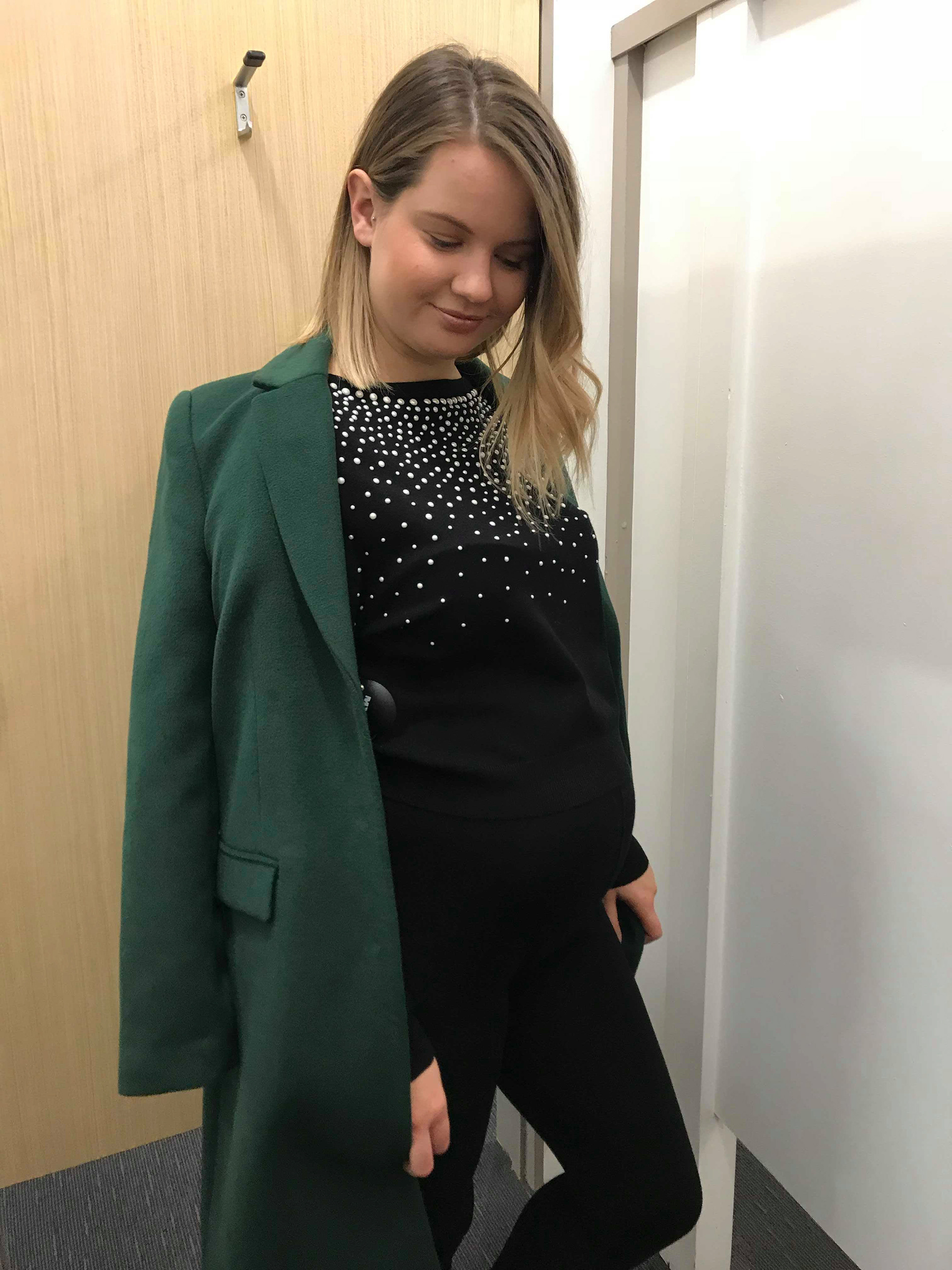 HIDING THE BUMP
Hopefully there is no real reason to do this... because your bump is beautiful! But maybe you're meeting with someone you haven't told, or you'd just rather it not be the centre of attention at an upcoming event. Below are some examples of clothes that will help hide your bump, mind you I was 26 - 28 weeks pregnant in these shoots and it becomes harder to hide.
You want to wear clothes that fit you. Don't go baggy or for anything that's a size up. You want it to be fitted but not tight. So something that fits at the top and poofs out near the bottom is perfect. Put interest else where to pull the eyes away from the belly. Something with a bow up top or some interesting sleeves will pull away this attention. 
When it comes to dresses think A-frame and baby doll. While you're still small you can easily cover the bump with layers of frill. The worst thing you can do is to put the waist line over the bump... because that will show it off and even make it look larger.
Think about putting a slimming pull over on, this will keep your overall figure looking slim.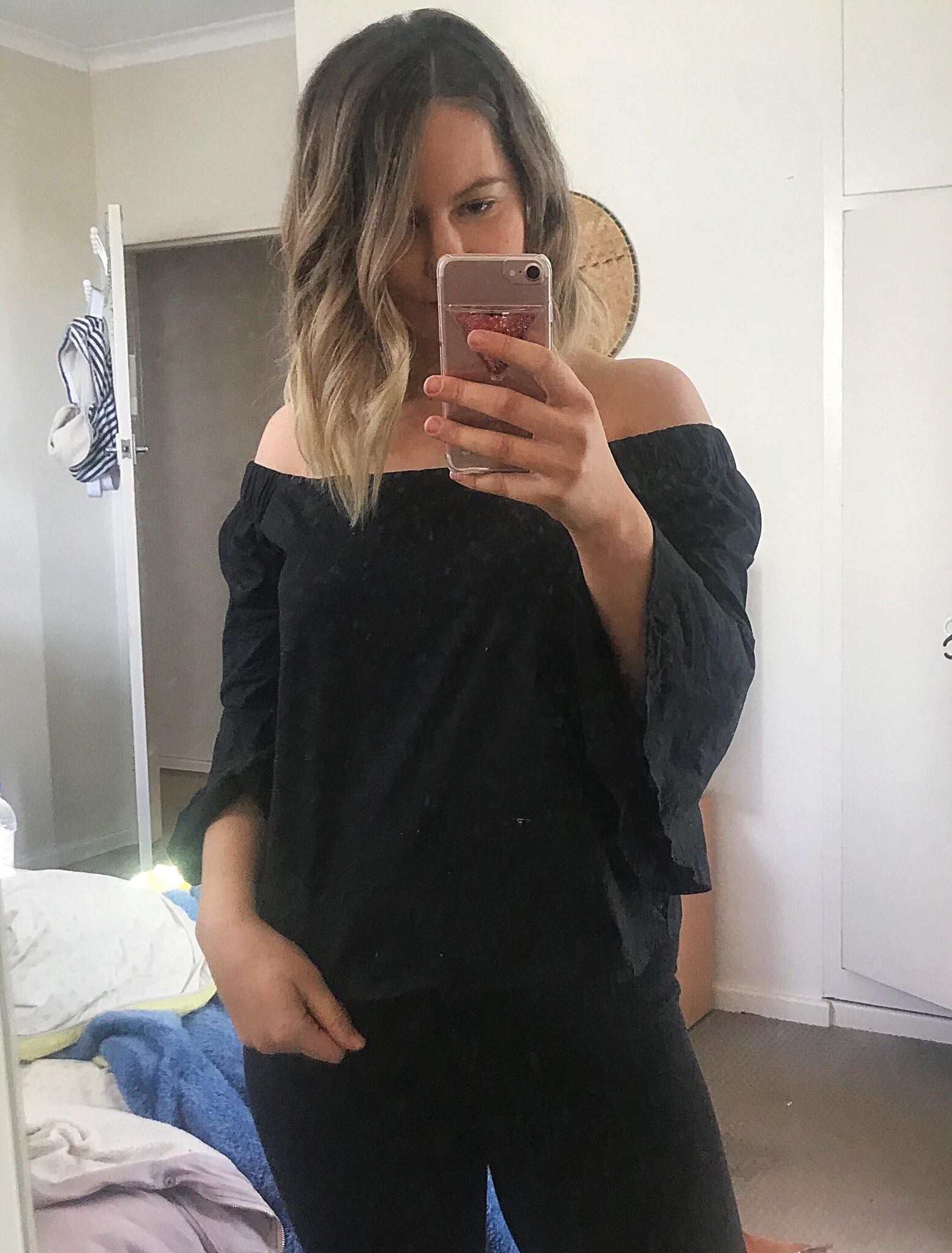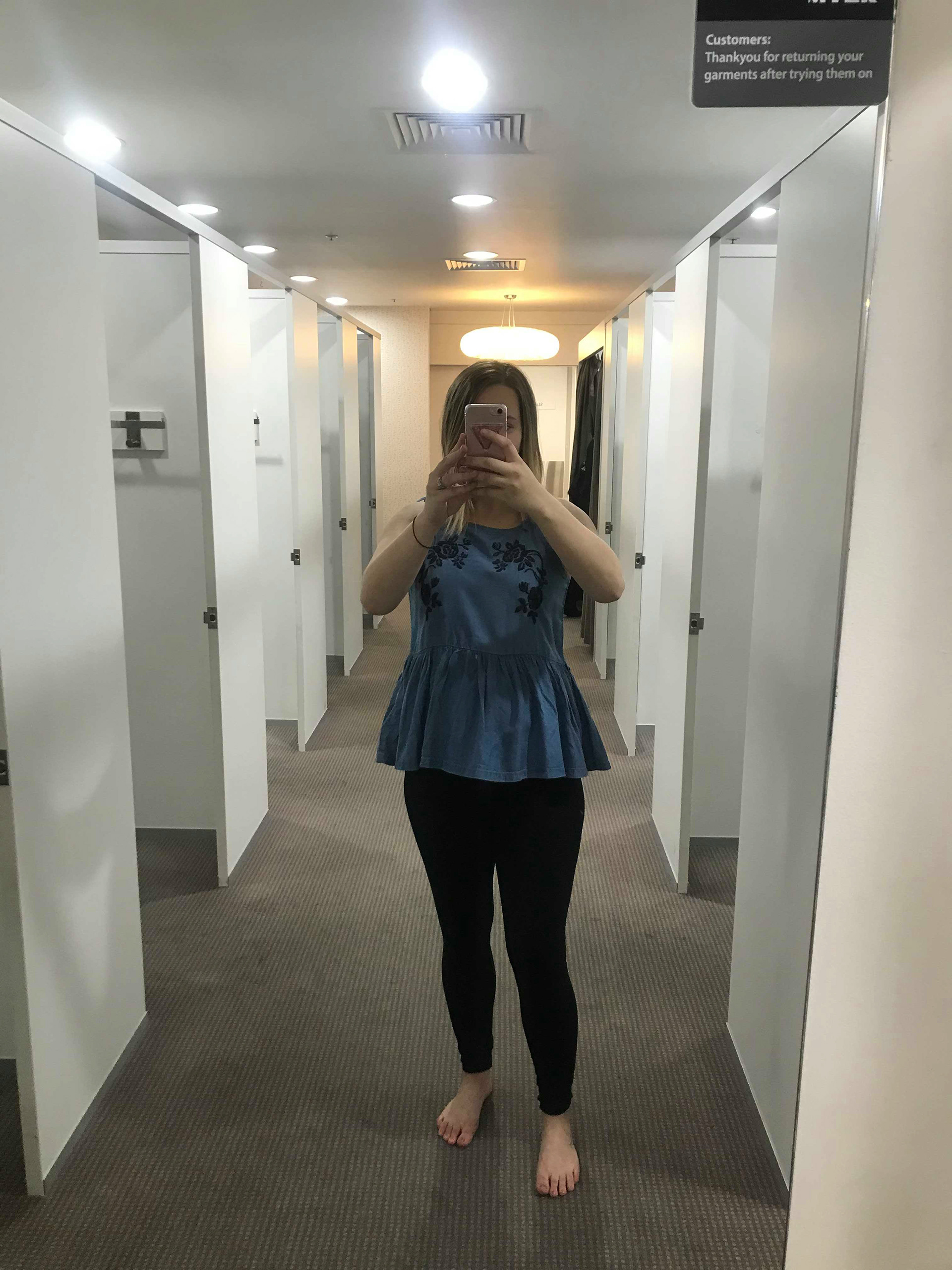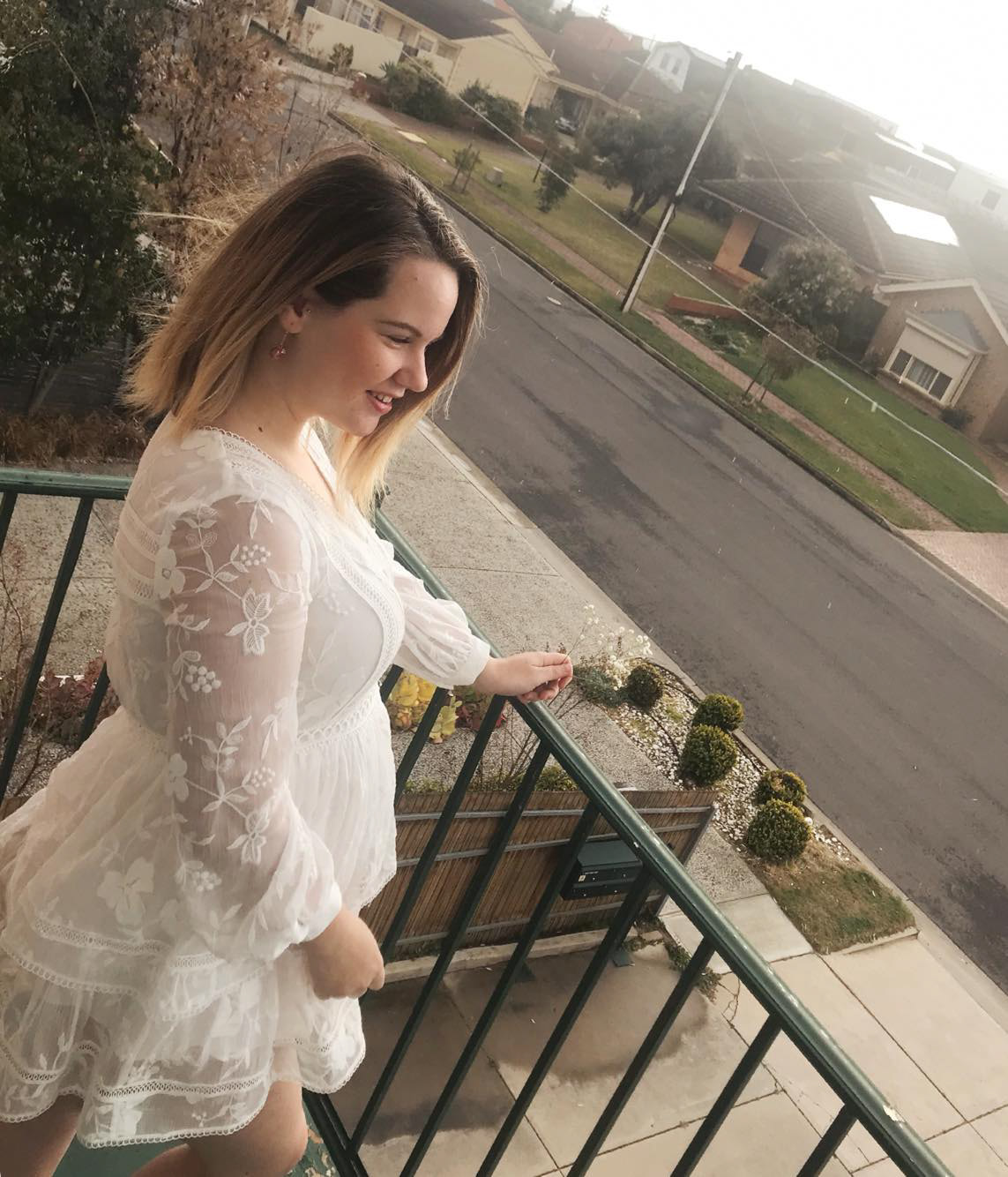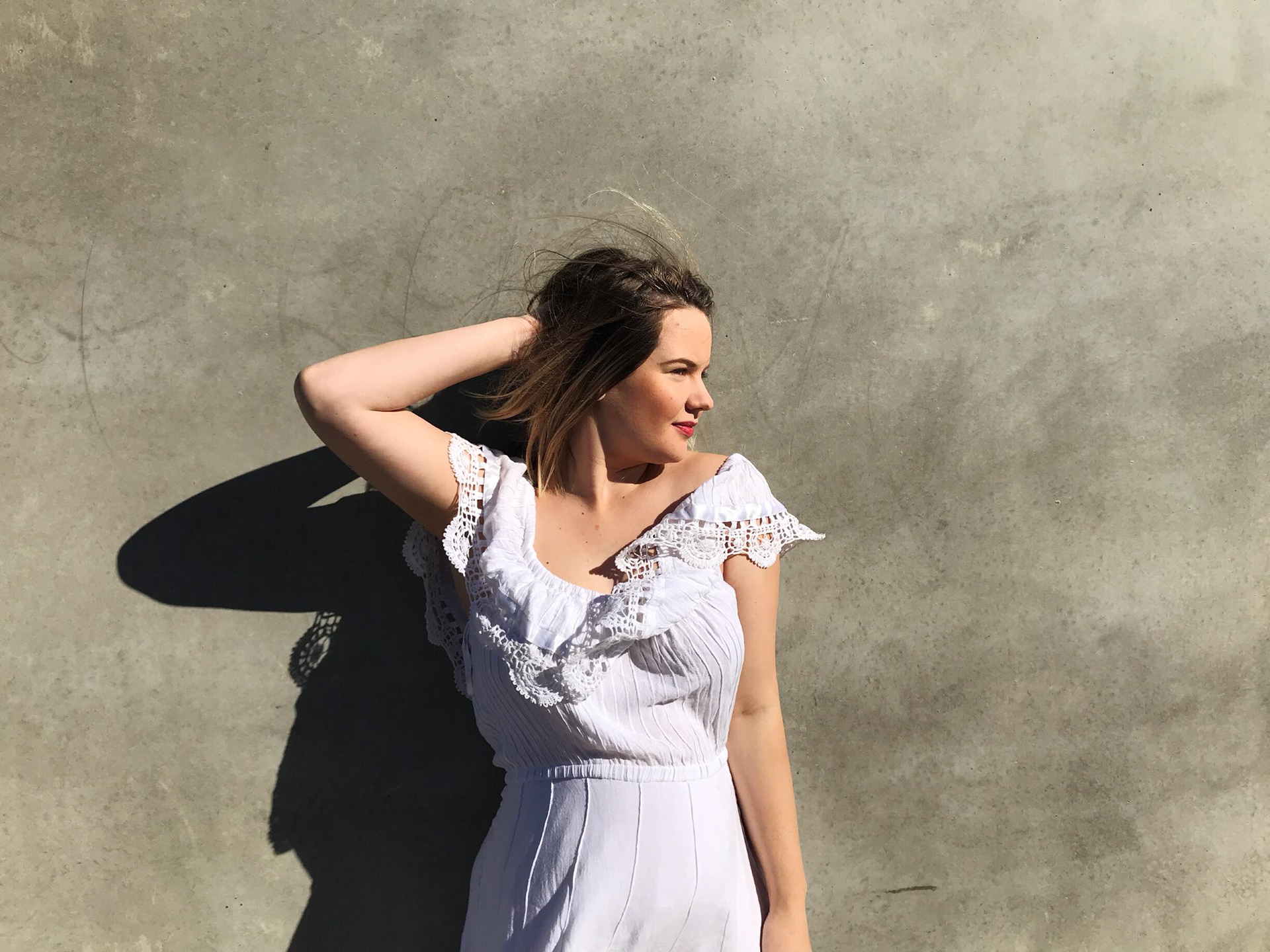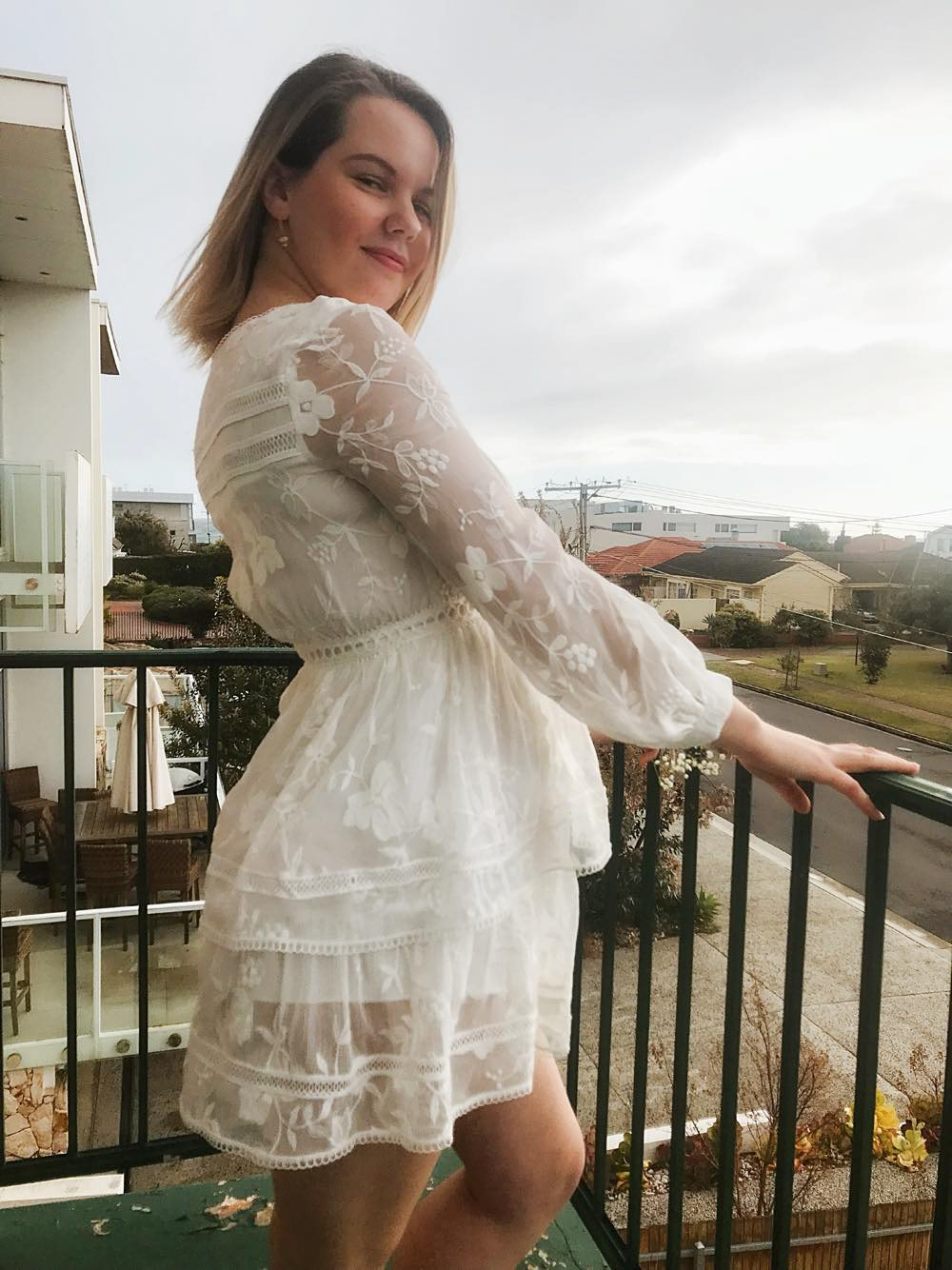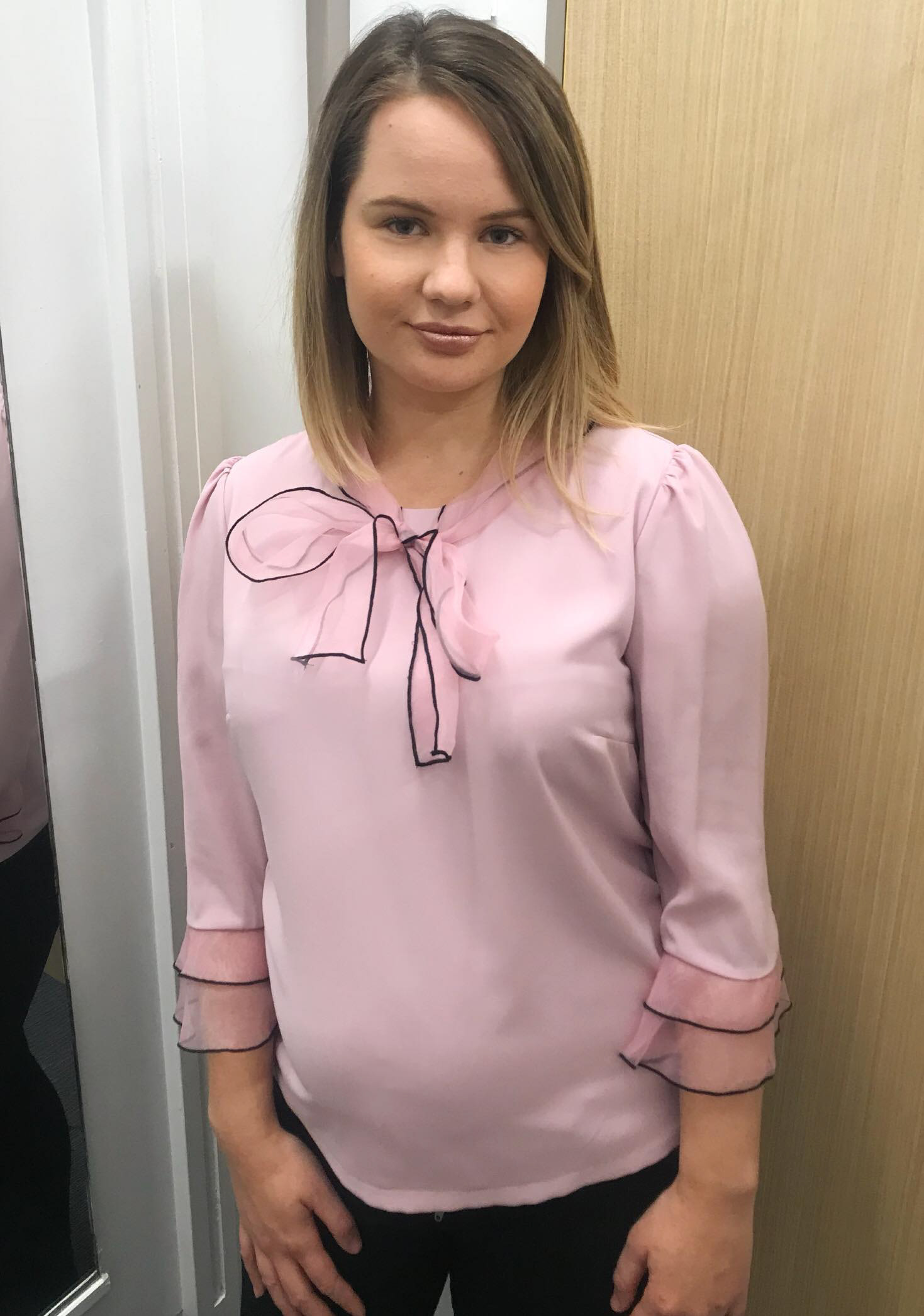 WHAT TO AVOID
Avoid anything with too much frill, too much attention or too bright a colour. These will draw attention away from you in general and onto the complexity of the overcrowded outfit.
Avoid anything too baggy because it won't hide the bump, it will just make you look overall big. Don't wear things that aren't your size because they will make you look larger.
Most importantly avoid anything you don't feel comfortable in. You are your biggest critic and you will feel more confident if you think you look good. So wear what ever makes you feel pretty and stear clean of clothes that don't make you feel good.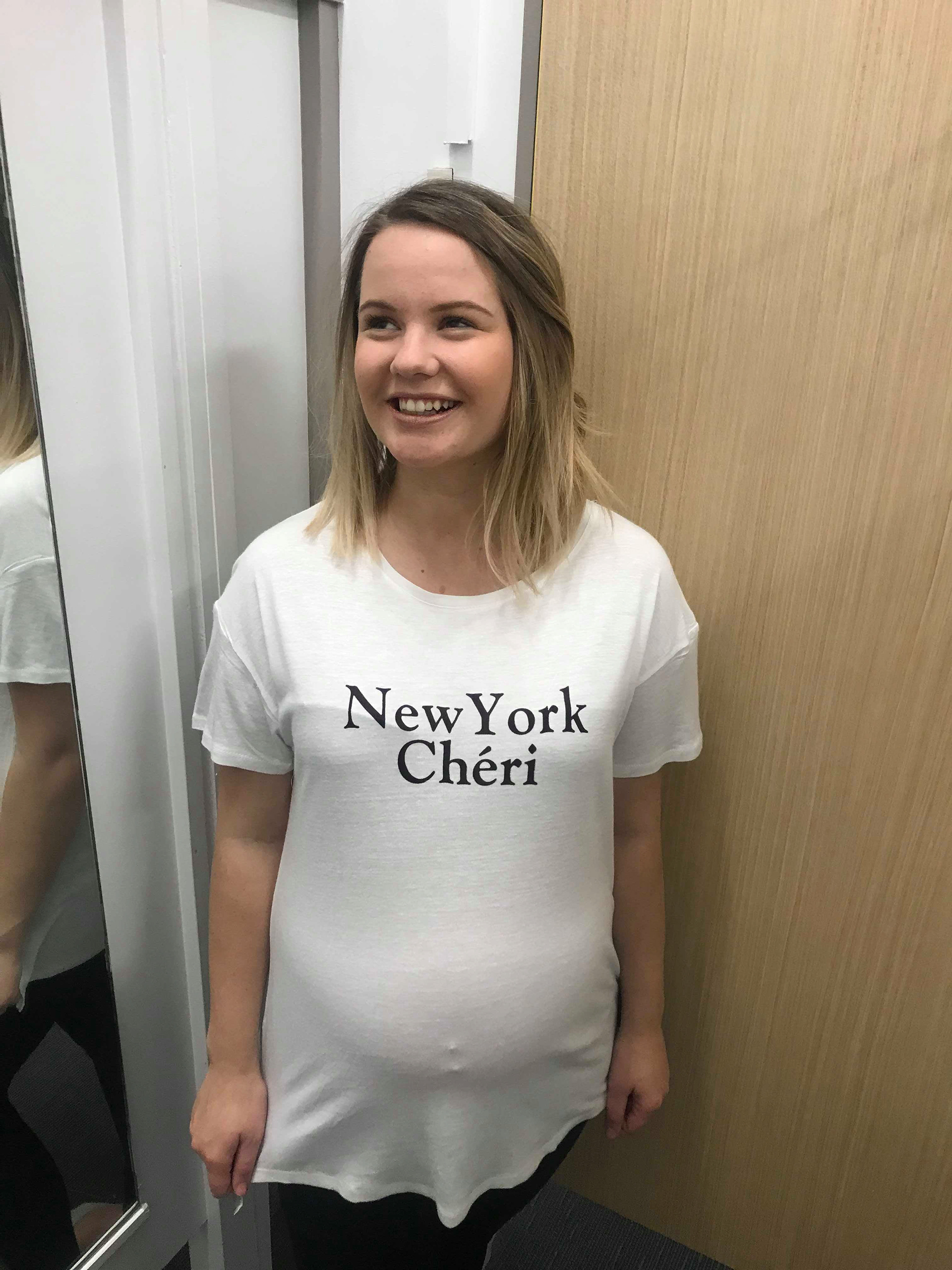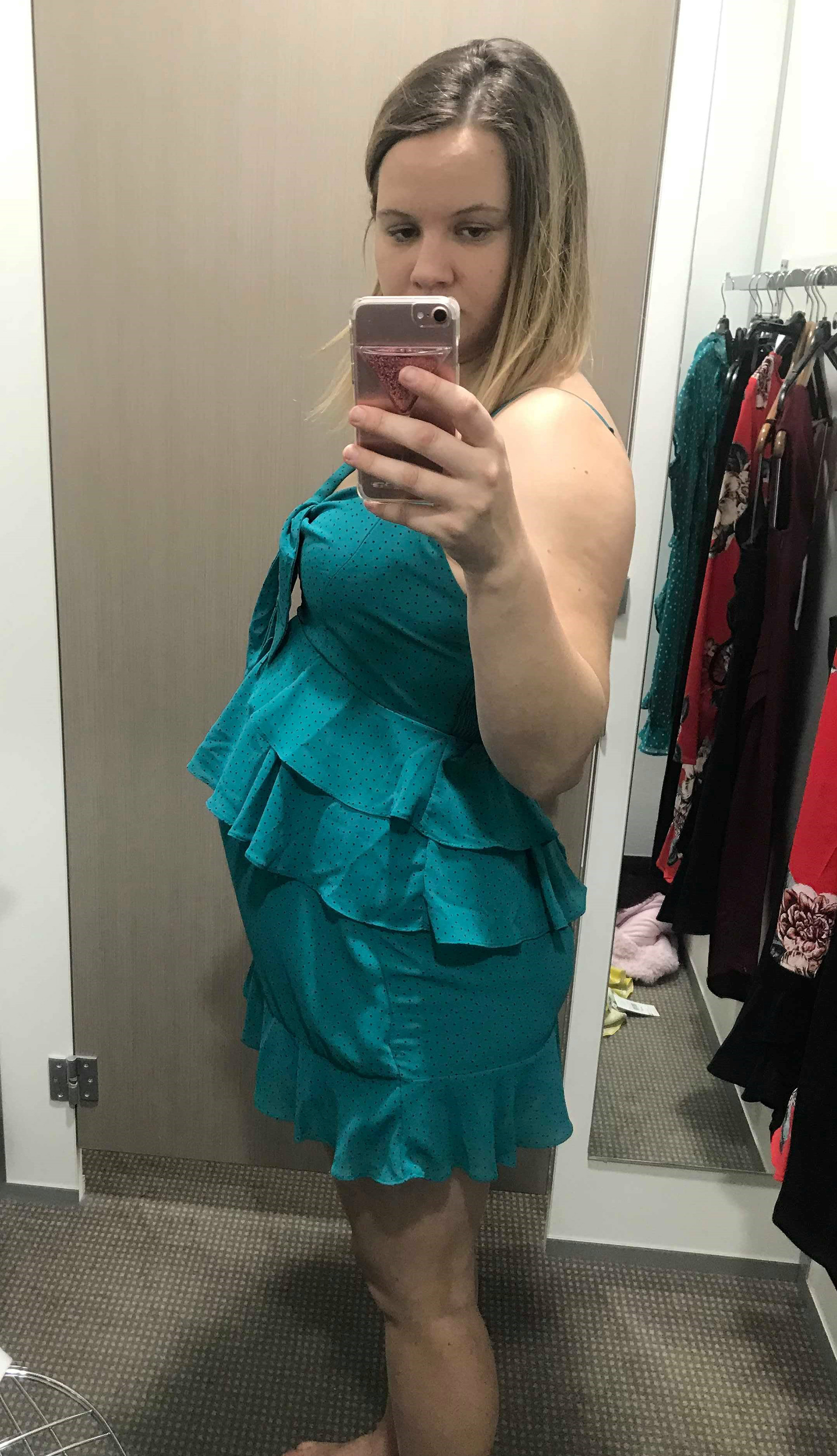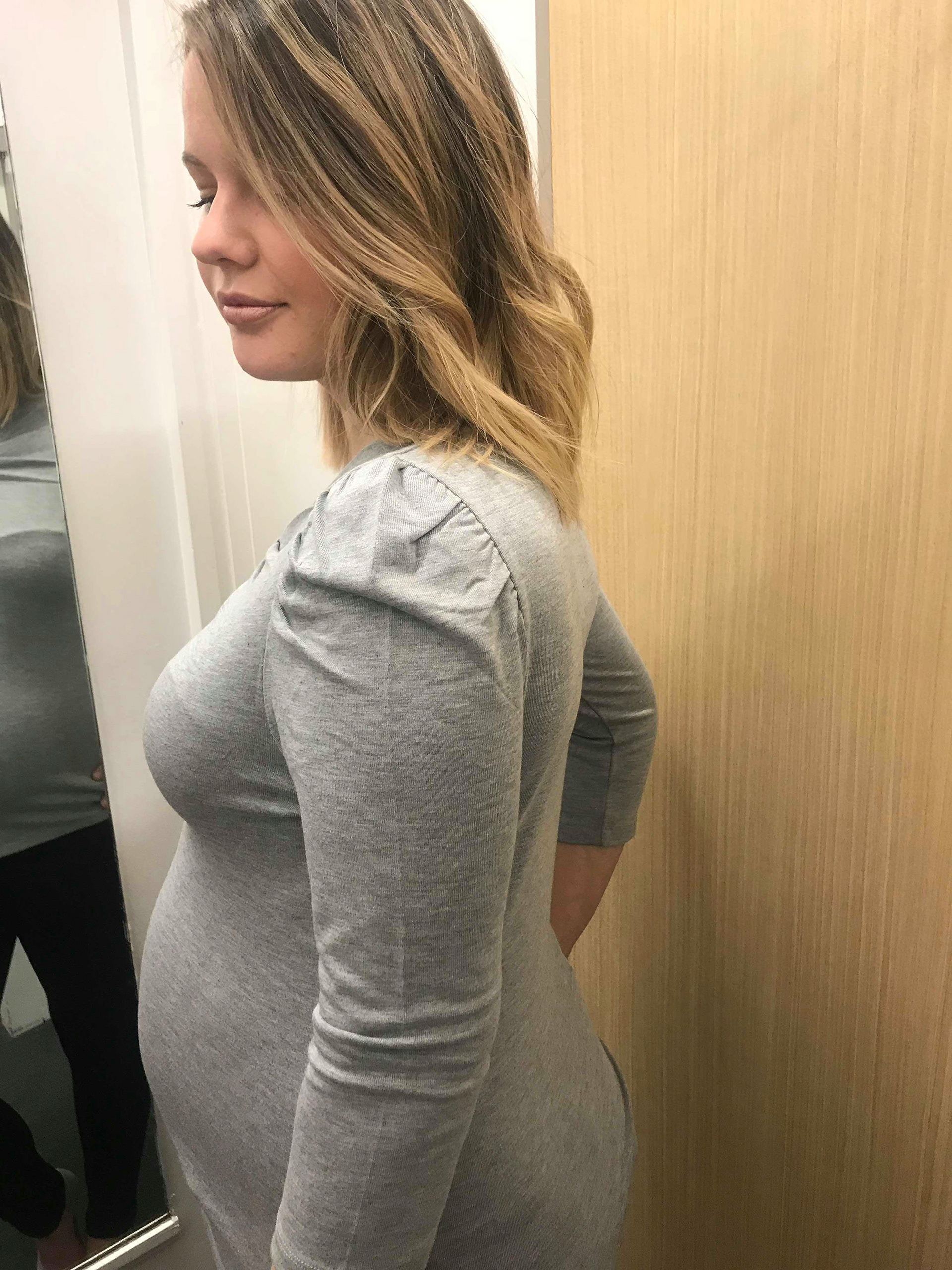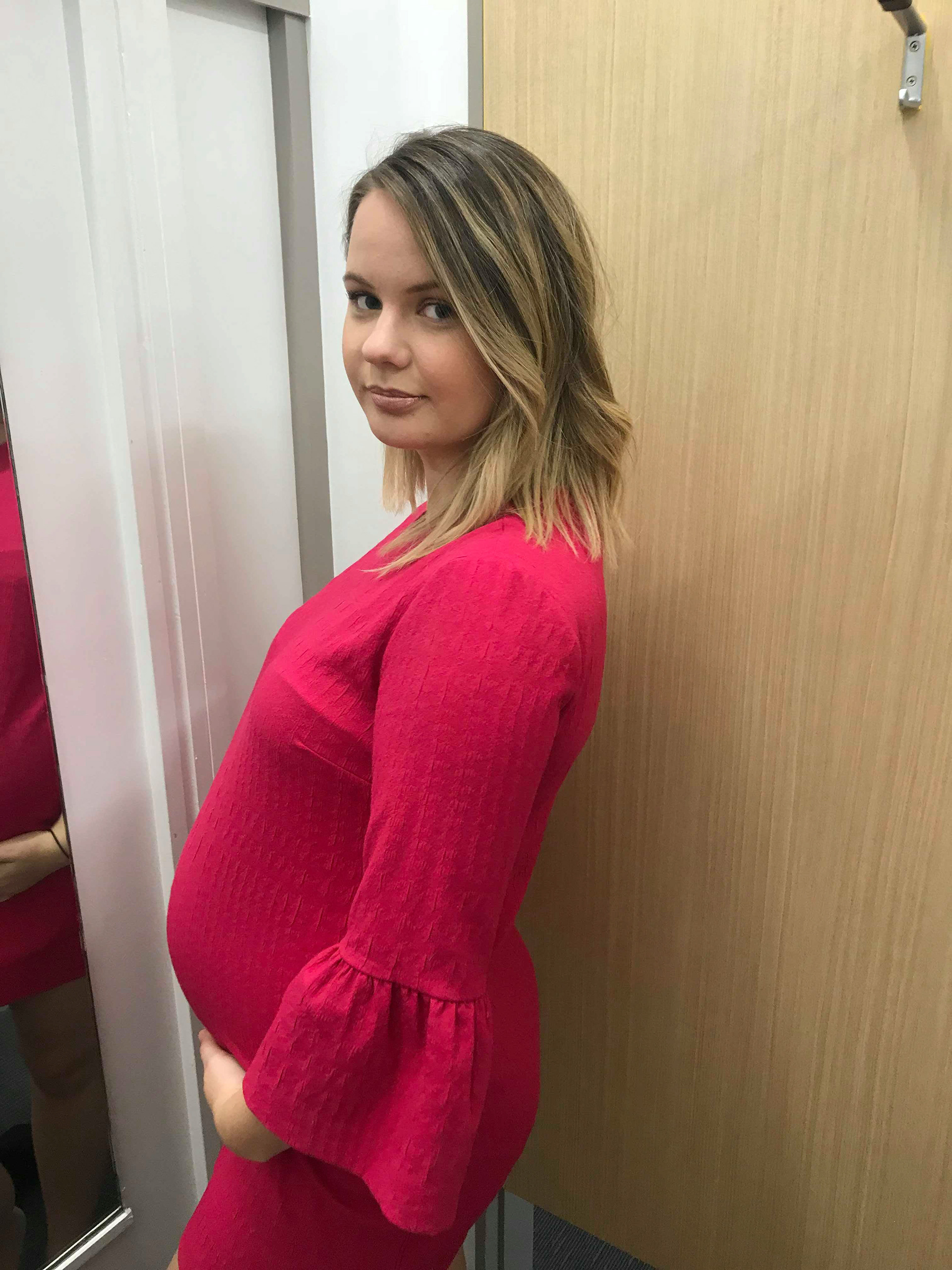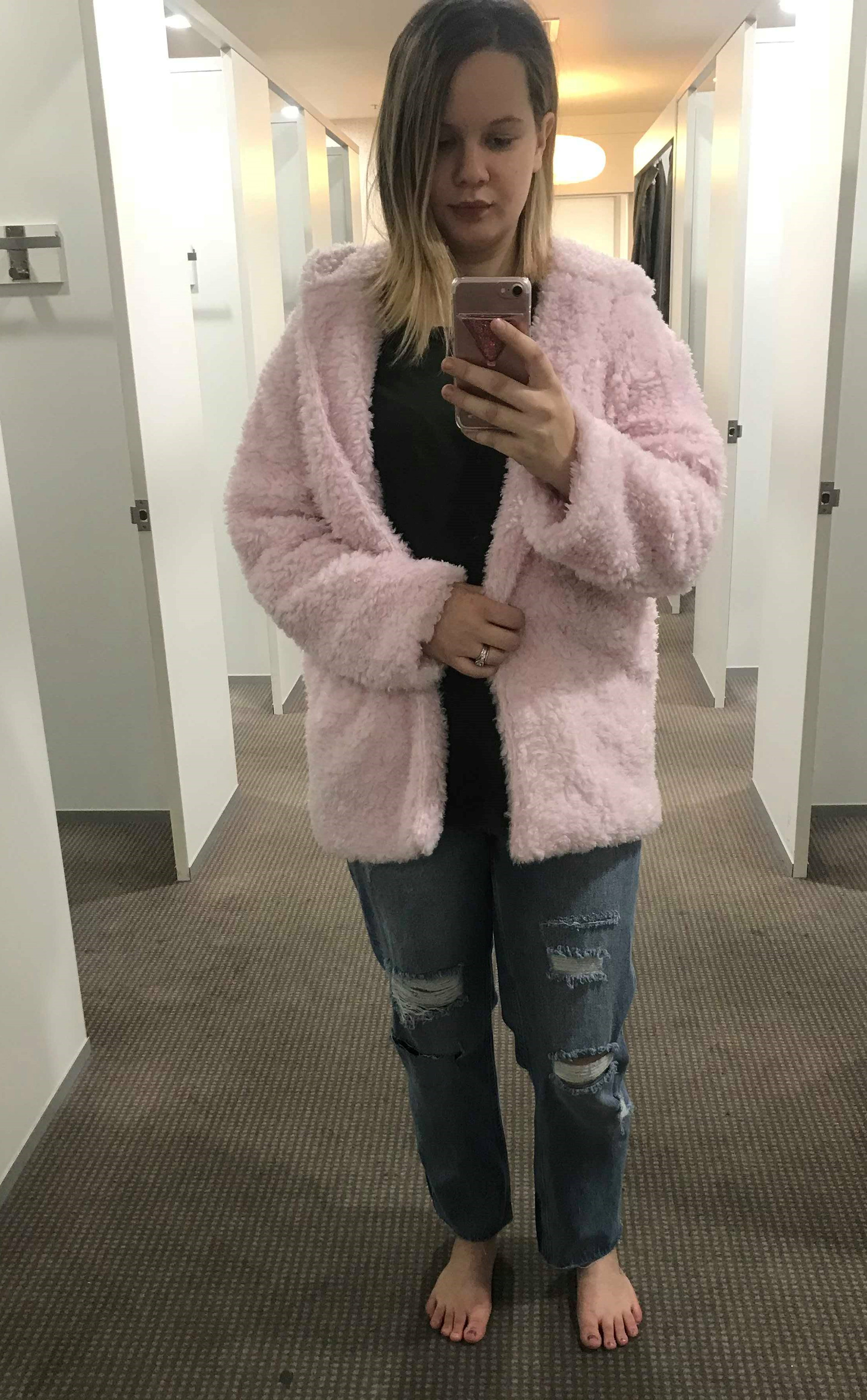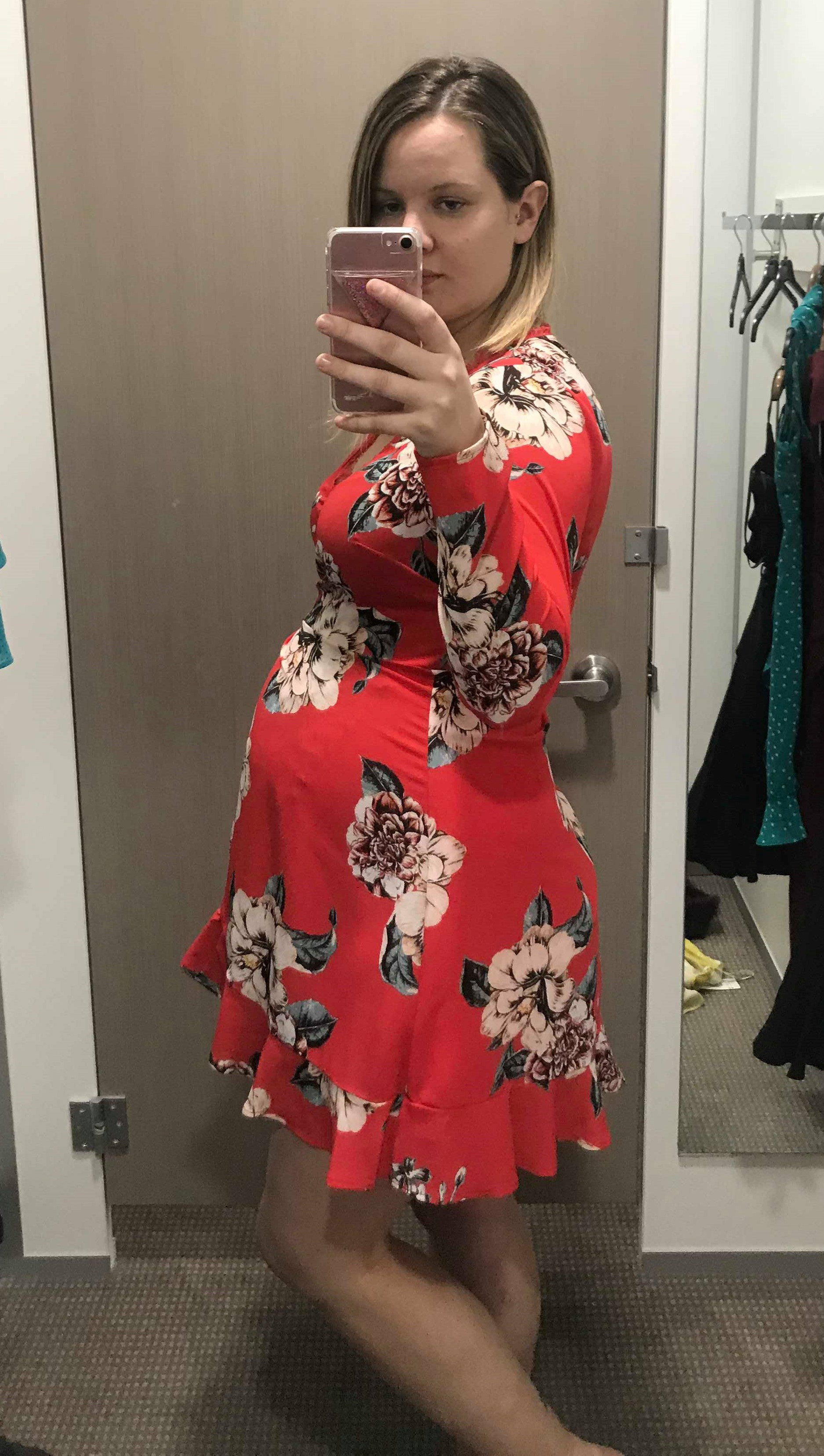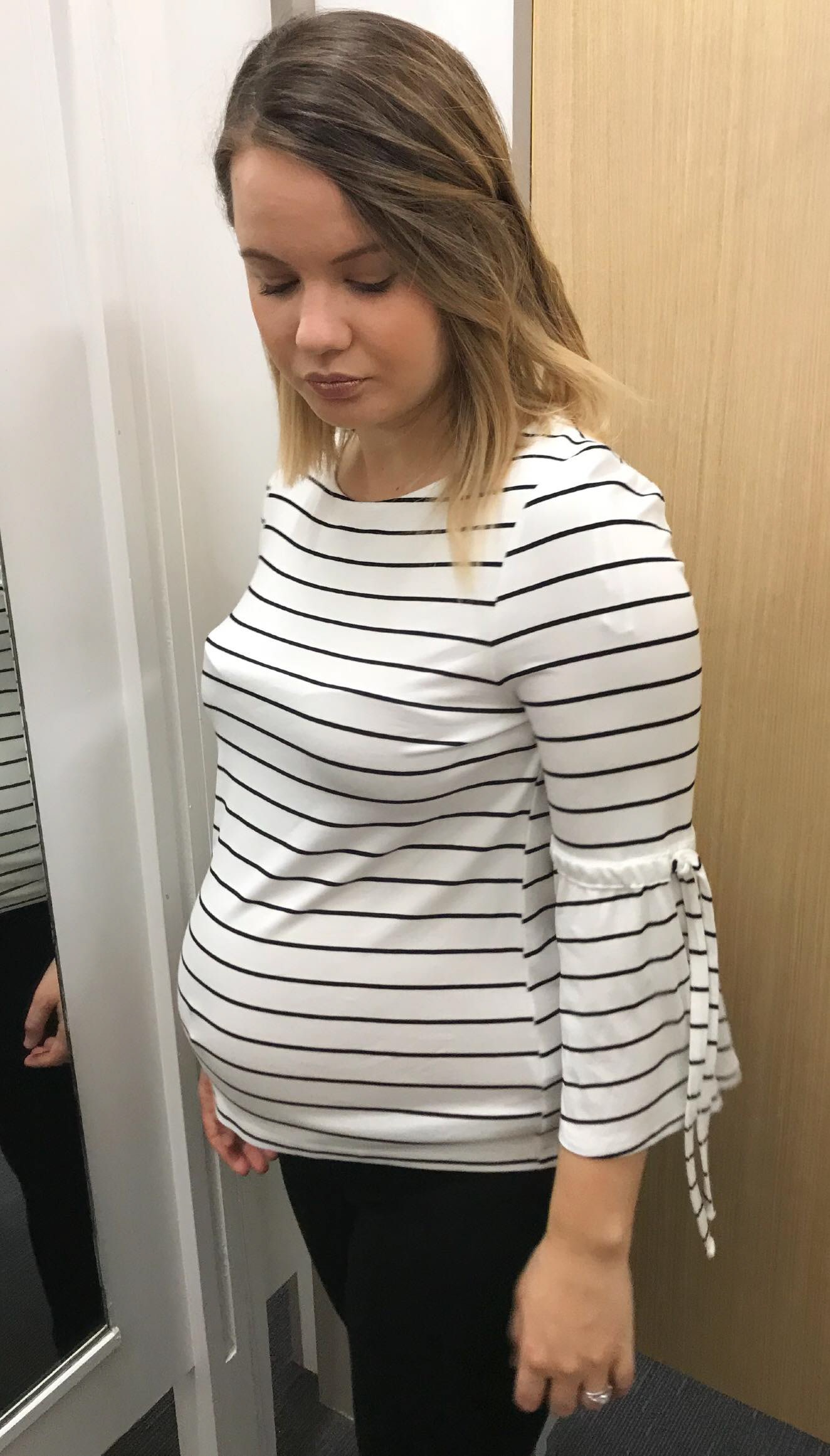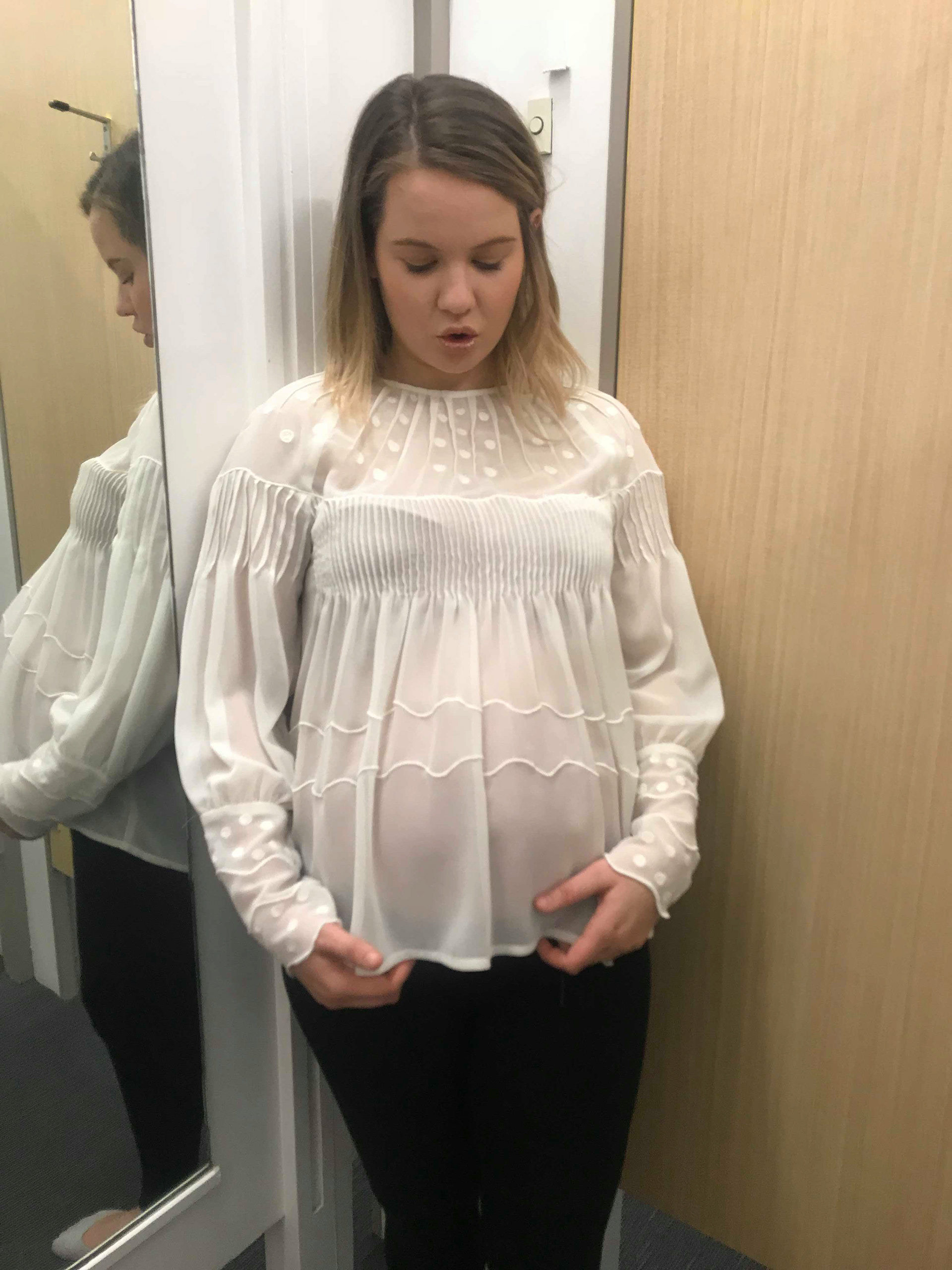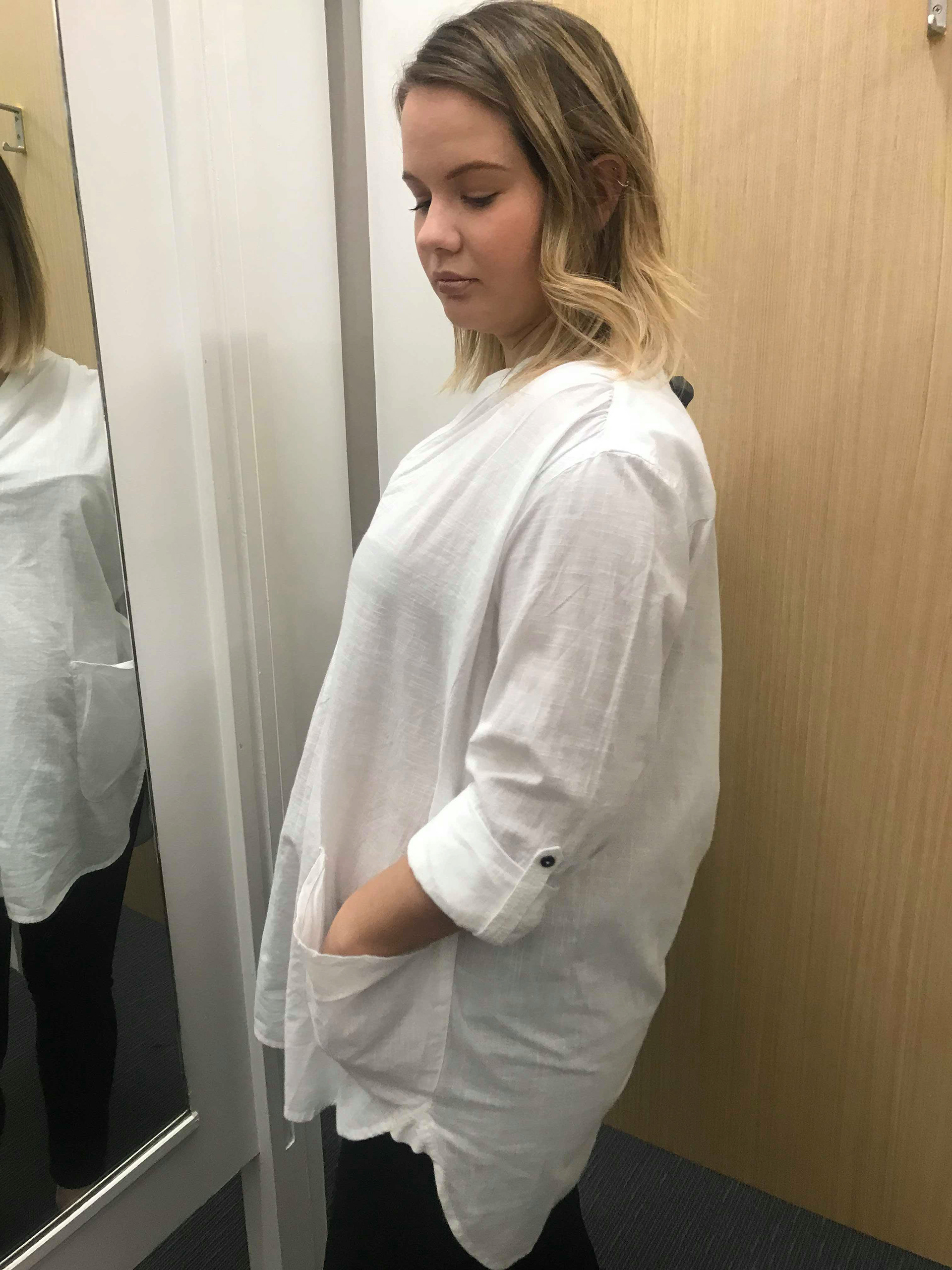 Of course at the end of the day it's all about you and your style. I personally like the dressy sort of style so that's what you'll see here. But my point is that you can make your style work around your bump. You don't need to go boring for 9 months while you wait for your old body to come back.
The most beautiful thing you own right now is that bump and that's all that truly matters in the end. So own your look! And feel confident within yourself.
Thanks for reading,
Xx